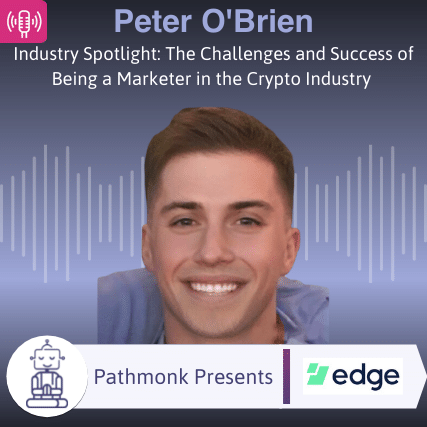 The crypto industry is booming but it can sometimes be intimidating for those who haven't really gotten on board. Edge is helping to make cryptocurrency simple with its application that creates a secure way to buy, store and trade crypto under your control. As a business developer and marketer in the crypto industry, Peter O'Brien dives into both the challenges and successes of growing in the industry. As a sensitive category people depend on information and resources to reassure their decision and Peter is working to maintain clear messaging, build credibility, and provide a deeper insight into the application interface.
Take The Next Step on Your Growth Journey
Growth Marketers in the show focus mostly on one of the three big problems. Increasing the number of leads, reducing the customer acquisition cost, or improving the lead quality – that's why they are in growth in the first place. Reports from Gartner and real experience from the guests show that >70% of the buying journey is happening online.
The step-by-step Ebook guide below will help you to get started and analyze the digital buying journey on your website. Take this cheat sheet to accelerate revenue for your company. The buying process has changed, has your website experience?
Get The Buying Journey Guide
Read practical advice, best practices, and expert tips to help you become a master of your website's buying journey