Do what you love.
Love what you do.
Explore our remote-first, flexible opportunities and join our mission to power up websites around the world with AI tools.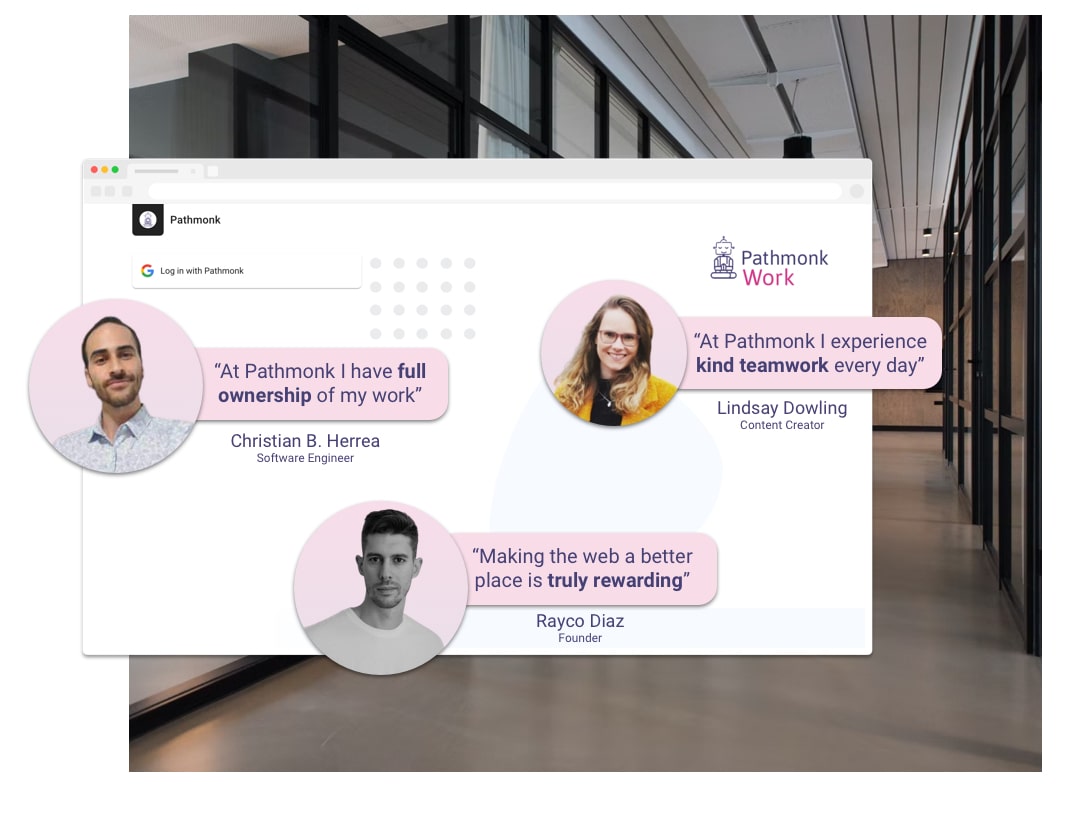 We Exist To Power Up Websites With AI
Every day we explore how to make the web better for everyone

We come together wherever we are—across time zones, regions, offices and screens.
Work together and help one another achieve better outcomes. Bring out the best in everyone.
We put a high emphasis on work / life balance. We believe in your freedom to work how you work best.
See what it's like to work at Pathmonk!
Explore our open roles for working totally remote, from the office or someplace in between.
We encourage every person who is interested to apply. We're imperfect communicators, so think of our job postings as the starting point for discussion rather than proof that you shouldn't apply. Take the leap - you never know, you might just be the perfect person for one of our open roles, even if you don't match 100% of the job description.
Pathmonk is a hybrid company rooted in remote-first company culture.
Employees can choose to work from one of our 2 global offices, fully remotely, or a mix of the two.
Duesseldorf, Germany
Equip businesses with the right tools to help them grow & connect users to the Pathmonk magic.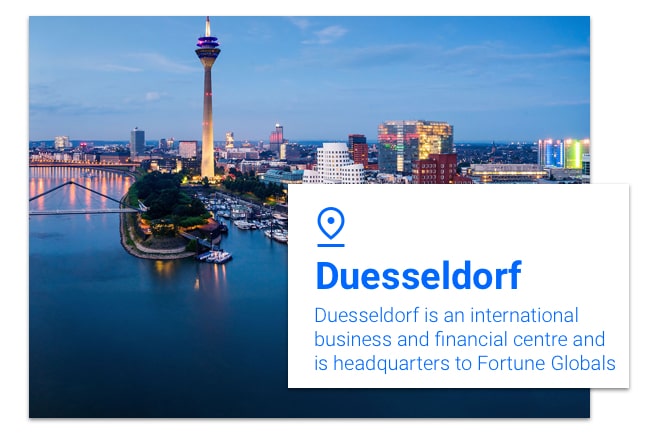 Tenerife, Spain
Develop the products of the future for millions of website users around the globe.
Fully Remote, Worldwide
Reimagine what it means to be at work, work from wherever you like & shape the future of website users.
Some Of The Benefits We Offer

Next to working with kind & smart people on an important mission, when you join
the Pathmonk team full time you'll also get these great benefits.
Sounds Good? We'd love to get to know you
Browse our open positions, find a job you love,
give it a shot and apply today