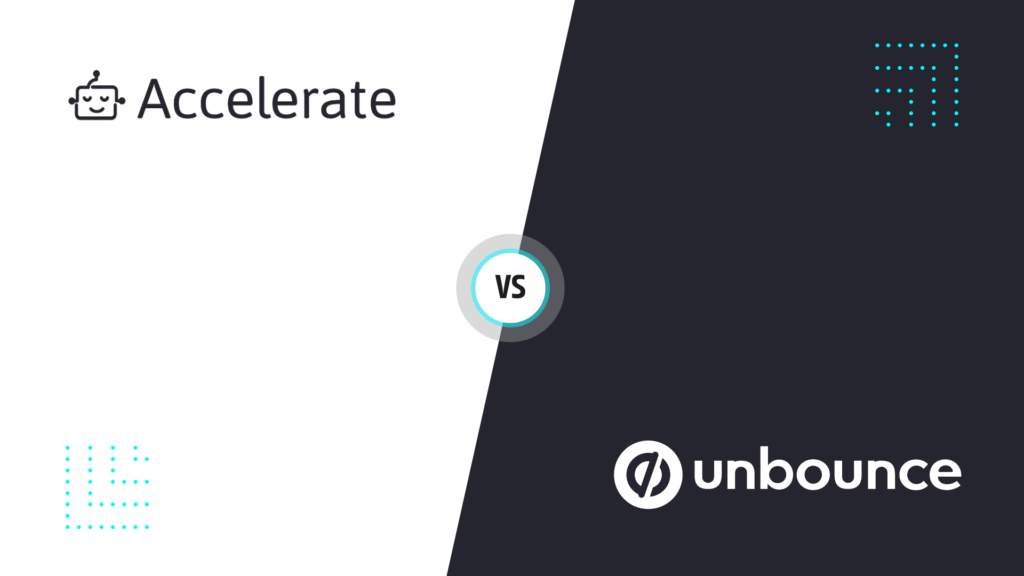 In an increasingly competitive online landscape, businesses are constantly striving to enhance their digital presence and drive meaningful conversions. Conversion Rate Optimization (CRO) has become the holy grail for organizations looking to unlock the full potential of their online assets and turn visitors into loyal customers. 
Pathmonk Accelerate and Unbounce offer AI-driven solutions designed to enhance conversion rates by personalizing engagement and optimizing the conversion funnel. By leveraging the power of artificial intelligence, these tools aim to provide valuable insights, streamline the creation of high-converting landing pages, and deliver optimized user experiences.
In this comprehensive comparison, we'll delve into the features and capabilities of both Pathmonk Accelerate and Unbounce. We'll evaluate their ease of use and user interface, explore their features and capabilities, assess their integration options, and examine the level of customer support and available resources.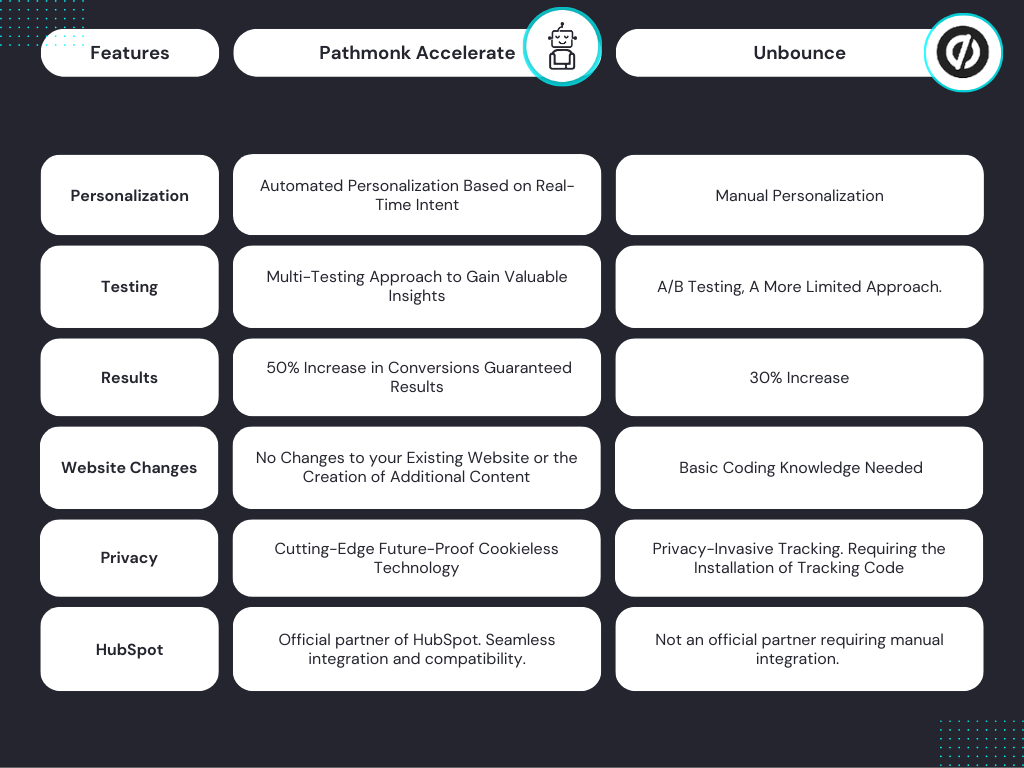 Automated Personalization Based on Real-Time Intent vs Manual Personalization
Pathmonk Accelerate takes a unique approach to personalization by optimizing the existing content on your website, eliminating the need to create new landing pages. With its powerful AI capabilities, Pathmonk Accelerate analyzes real-time user intent and forecasts their next likely action. This enables the tool to provide the most effective micro-experience tailored to each individual user, ultimately driving higher conversion rates.
Boost website conversions with hyper-personalized interactions
Pathmonk Accelerate will help you instantly increase your customers by +50% with the power of AI. With no need for website changes.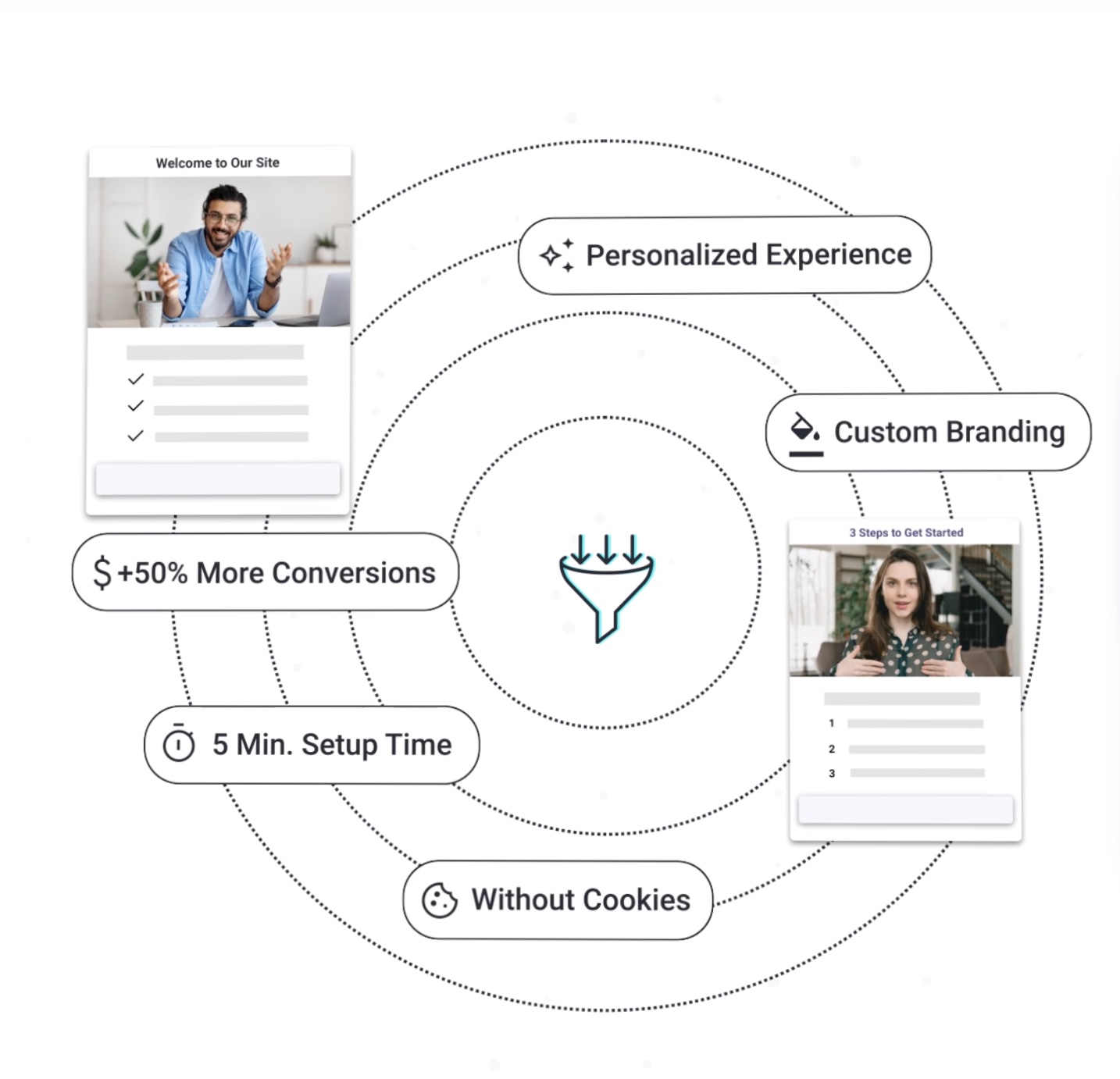 By leveraging AI-driven personalization, Pathmonk Accelerate removes the burden of manual optimization. The tool's advanced algorithm analyzes user behavior patterns, contextual cues, and historical data to dynamically adapt the content displayed to each user. This means that visitors are presented with the most relevant and compelling content, increasing the likelihood of conversion.
In contrast, Unbounce takes a different approach as a landing page builder. While their drag-and-drop editor makes it easy to create visually appealing landing pages, the optimization process still relies on a human-based approach. Users need to manually design and optimize their landing pages, which can be time-consuming and may require expertise in conversion optimization techniques.
Unbounce's manual approach to personalization requires users to make educated guesses when optimizing landing pages. This can limit the precision and efficiency of personalization efforts compared to the automated capabilities of Pathmonk Accelerate.
Multi-Testing Approach vs A/B Testing
Pathmonk Accelerate takes a multi-testing approach, allowing users to test multiple messages through micro-experiences and gain valuable insights into which ones resonate best with their audience. This approach proves beneficial when undertaking website redesigns or making copy changes, as it enables you to quickly assess the effectiveness of different variations and make data-driven decisions.
Pathmonk Accelerate's AI-powered algorithm analyzes user interactions, engagement metrics, and conversion rates associated with each micro-experience. This comprehensive analysis provides actionable insights, allowing you to optimize your website or campaign strategies more efficiently and effectively.
In contrast, Unbounce primarily focuses on A/B testing, which is a more limited approach. While A/B testing can be useful for comparing two versions of a landing page or testing specific elements, it may not offer the same level of flexibility and depth as Pathmonk Accelerate's multi-testing approach.
An actual user review on Capterra highlights this limitation of Unbounce in terms of testing features: 'Unbounce does not offer too many features for testing the effectiveness of landing pages. Outside of the regular A/B testing, there is little you can do to measure audience engagement.'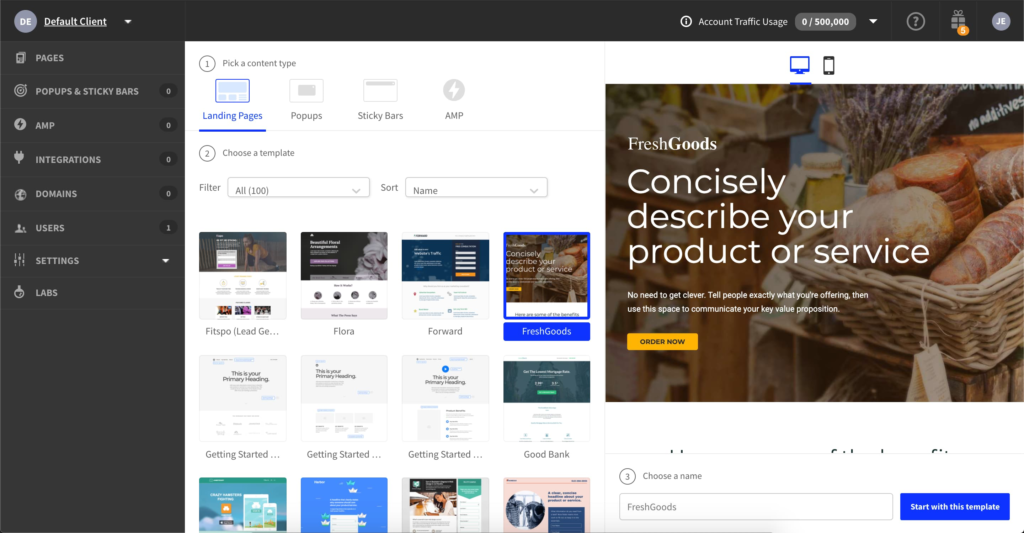 Results: 50% Increase in Conversions with Guaranteed Results vs 30% Increase
When it comes to delivering tangible results, Pathmonk Accelerate boasts an impressive track record. On average, the tool achieves a remarkable 50% increase in conversions, whether it's sales, signups, downloads, or any other conversion goal you set up. This significant improvement is a testament to the power of Pathmonk Accelerate's future-proof algorithm and its ability to drive substantial uplift in conversion rates.
To underscore the confidence in its effectiveness, Pathmonk Accelerate goes the extra mile by offering a money-back guarantee in your contract. If your optimization results fall below 20%, you will be fully refunded (we've never had to use this guarantee, just saying!)
On the other hand, Unbounce claims, on its website, to deliver a 30% increase in sales and signups. This clearly falls short compared to Pathmonk Accelerate's guarantee.
No Website Changes Required vs Coding Knowledge Needed
One of the standout features of Pathmonk Accelerate is that it requires no changes to your existing website or the creation of additional content. This is a significant advantage for those looking to optimize conversion rates without the hassle of modifying their website structure or design. With Pathmonk Accelerate, you can seamlessly integrate the tool into your existing website and immediately start optimizing conversions.
To further streamline the setup process, Pathmonk Accelerate offers a premium tailored concierge service. Within just two days, our dedicated team prepares the setup for you, creating the necessary micro-experiences and ensuring everything is ready. This hands-on support eliminates any potential complexities and allows you to focus on your marketing strategy rather than grappling with technical implementation.
On the other hand, Unbounce requires users to have some basic coding skills. As noted by one of their customers on Capterra, 'Some customizations required coding, which wasn't too bad to utilize, but if we didn't have someone on the team with basic coding knowledge, we would have been lost.' This feedback highlights that while Unbounce provides flexibility and customization options, it can present challenges for teams without coding expertise. Users may encounter difficulties in implementing certain customizations or achieving their desired design and functionality without the assistance of someone with coding knowledge.
The advantage of Pathmonk Accelerate becomes clear in its ability to seamlessly integrate with your existing website without requiring any coding skills or extensive modifications. This allows businesses of all sizes and technical backgrounds to leverage the power of AI-driven conversion rate optimization without the need for specialized coding expertise.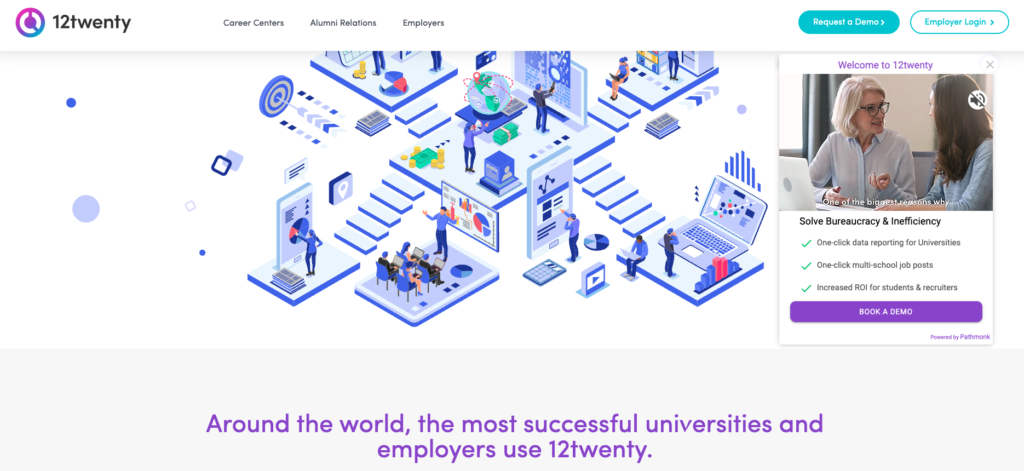 Cookieless Technology vs Privacy-Invasive Tracking
Pathmonk Accelerate employs cutting-edge future-proof cookieless technology, eliminating the need for installing any tracking code. This approach ensures compliance with evolving privacy regulations and provides a privacy-conscious solution. Instead of relying on cookies, Pathmonk Accelerate creates a unique digital fingerprint for each user, allowing it to identify individuals and analyze their past behavior without compromising their privacy.
By not relying on tracking codes, Pathmonk Accelerate avoids the complexities associated with implementing and maintaining such codes. It provides a streamlined and hassle-free solution that respects user privacy while still delivering powerful conversion rate optimization capabilities. This future-proof approach ensures that you can navigate changing privacy regulations without disruption to your optimization efforts.
Unbounce requires the installation of tracking code, which can be problematic from both a privacy and complexity standpoint. The installation and management of tracking codes may raise concerns regarding user privacy and compliance with privacy regulations. As highlighted by a user review, 'utilizing form confirmation dialogue boxes in Unbounce necessitates the re-implementation of any pixels or tracking code set up on the landing page.' This additional layer of complexity can be time-consuming and potentially error-prone.
Pathmonk Accelerate: Hubspot's Official Partner
Pathmonk Accelerate proudly holds the status of being an official partner of HubSpot. This partnership ensures seamless integration and compatibility between Pathmonk Accelerate and HubSpot's marketing and sales tools suite.
By integrating Pathmonk Accelerate with HubSpot, you can enhance your conversion rate optimization efforts and improve overall marketing performance. Pathmonk Accelerate's advanced AI-powered personalization capabilities perfectly complement HubSpot's marketing automation, CRM, and other tools, creating a comprehensive solution for driving conversions and improving user experiences.
Being an official partner of HubSpot also signifies the credibility and reliability of Pathmonk Accelerate as a trusted solution within the HubSpot ecosystem. This partnership guarantees compatibility and smooth integration between the two platforms, making it easy to implement and leverage the full potential of Pathmonk Accelerate within existing HubSpot workflows.
Using a different CRM tool? No hassle! Pathmonk is simply plugged into your website & connected to your CRM or marketing automation tools, without the need for developers.
TLDR: Why is Pathmonk Accelerate a Great Alternative to Unbounce?
Pathmonk Accelerate offers several compelling advantages over Unbounce, making it a great alternative for businesses seeking advanced AI-powered CRO tools:
Automated Personalization

: Pathmonk Accelerate optimizes your existing content without the need to create new landing pages. Its AI-driven personalization delivers tailored micro-experiences based on real-time user intent, resulting in higher conversion rates.

Guaranteed Superior Results

: Pathmonk Accelerate increases website conversions by +50% on average, compared to Unbounce which offers a 30% lift. Additionally, Pathmonk Accelerate offers a money-back guarantee (never used!) in case optimization falls behind +20%.

Multi-Testing Approach

: With Pathmonk Accelerate, you can test multiple messages simultaneously, gaining valuable insights and accelerating your optimization efforts. Unbounce's limited A/B testing capabilities do not provide the same level of flexibility and efficiency.

No Website Changes Required

: Pathmonk Accelerate seamlessly integrates into your website without requiring coding knowledge or extensive modifications. In contrast, Unbounce requires coding skills for customizations, adding complexity to the process.

Future-Proof Cookieless Technology:

Pathmonk Accelerate ensures compliance with changing privacy regulations by using a cookieless technology. It doesn't require installing tracking codes, guaranteeing user privacy, and eliminating complexities associated with code management.

Official HubSpot Partner:

Pathmonk Accelerate's status as an official integration partner of HubSpot establishes its credibility and reliability. The seamless integration between Pathmonk Accelerate and HubSpot's suite of marketing tools ensures optimal compatibility and ease of implementation.
Ready to take your website conversion to the next level? Choose Pathmonk Accelerate to supercharge your conversion rate optimization efforts and unlock the full potential of your online conversions.
Book a personalized product tour with our Growth team and receive a complimentary optimized ROI analysis.