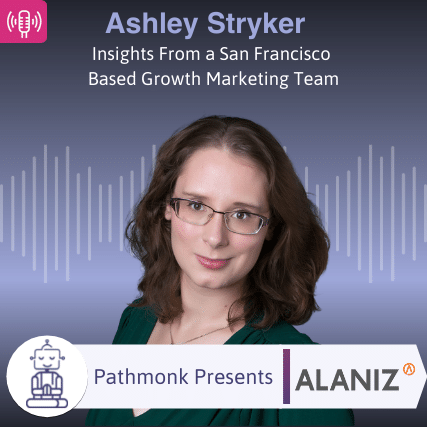 There's nothing like welcoming and talking to an expert in their field and even better a podcast creator themselves. We welcomed, with great excitement, a marketing connoisseur and content maestro, Ashley Stryker, to the show. Ashley is the Content Marketer for Alaniz, a full-service, integrated marketing company, to help clients drive high-value customers to their business and into their sales funnel. As Ashley says; if no one knows about it, then no one can buy it. Ashley digs into their industry-agnostic client base, her perspective on websites, and how this growth marketing team is on the hunt to make a difference with impactful strategies that win.
Take The Next Step on Your Growth Journey
Growth Marketers in the show focus mostly on one of the three big problems. Increasing the number of leads, reducing the customer acquisition cost, or improving the lead quality – that's why they are in growth in the first place. Reports from Gartner and real experience from the guests show that >70% of the buying journey is happening online.
The step-by-step Ebook guide below will help you to get started and analyze the digital buying journey on your website. Take this cheat sheet to accelerate revenue for your company. The buying process has changed, has your website experience?
Get The Buying Journey Guide
Read practical advice, best practices, and expert tips to help you become a master of your website's buying journey