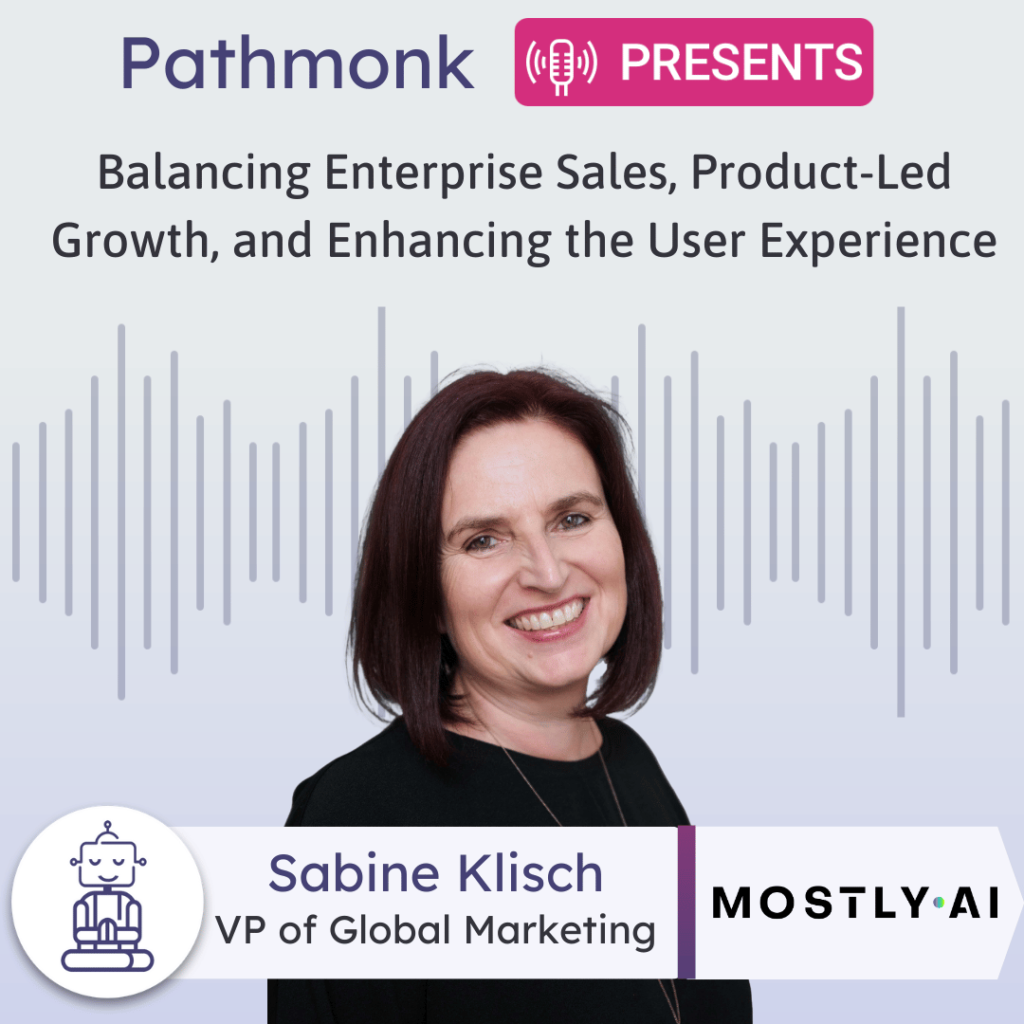 Introduction
As our users demand privacy we have to embrace new ways of leveraging data. With synthetic data, organizations can reduce the risk of exposing sensitive information, comply with data protection regulations, and maintain privacy. Sabine Klisch, VP of Global Marketing, joins us to dive into the work at MOSTLY AI, a pioneering leader in the creation of structured synthetic data using Generative AI. MOSTLY AI offers a platform that generates AI-driven synthetic data, which retains the patterns and correlations of the original data while ensuring privacy protection. Sabina emphasizes the importance of the company's website as a key tool in their marketing strategy. The website serves as a primary channel for customer acquisition and engagement, offering strong content, ebooks, videos, and other resources. Sabina acknowledges the challenge of balancing both enterprise sales-led and product-led growth approaches, and she mentions that they are currently working on the next version of their homepage to improve the user experience and cater to different target audiences. As the VP of Marketing, Sabina is focused on optimizing the website, exploring new channels for customer outreach, and leveraging gated content and video elements to drive conversions and communicate effectively with various personas. She also emphasizes the value of podcasts, LinkedIn, networking, and speaking with peers from different countries as important resources for staying on top of marketing trends and learning in the field.
Take The Next Step on Your Growth Journey
Growth Marketers in the show focus mostly on one of the three big problems. Increasing the amount of leads, reducing the customer acquisition cost or improving the lead quality – that's why they are in growth at the first place. Reports from Gartner & real experience from our guests show that >70% of the buying journey is happening online while the competition for leads online is increasing.
The step-by-step Ebook guide below will help you to get started & analyse the digital buying journey on your website. Take this cheat sheet to accelerate revenue for your company.
Free AI-Powered Buying Journey Toolkit
Learn how to optimize your buying journey and speed up your revenue with top strategies and invaluable resources.