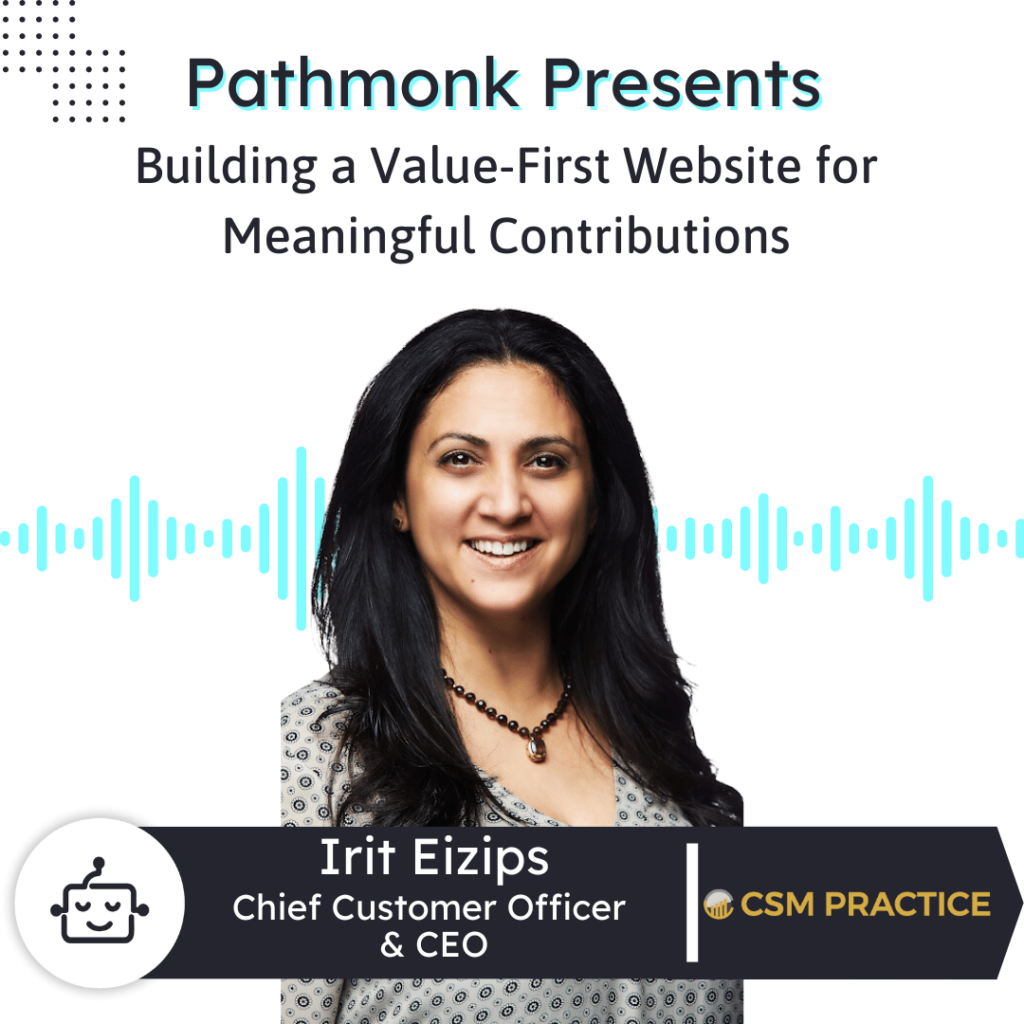 Introduction
The significance of customer success and delivering exceptional customer value has become more critical than ever. CSM Practice empowers B2B companies by offering a highly effective and scalable customer success strategy. Irit Eizips, Chief Customer Officer & CEO and world-renowned expert in customer success strategies joins us to discuss CSM Practice's pivotal role in shaping customer success approaches since 2013, primarily for technology and software companies. CSM Practice's client acquisition is largely driven by content. Irit shares trends and innovative customer strategies on her YouTube channel, blogs, and podcast episodes. A veteran public speaker, Irit is often featured as a guest speaker at leading industry events and has also been featured in dozens of podcasts and webinars. Their website serves as a comprehensive hub of invaluable insights and resources that resonate with the customer success community's needs. It plays a crucial role in aligning with CSM Practice's core principle of offering substantial value. Through structured content like blogs, templates, and infographics, the website not only educates and empowers companies to optimize their customer success strategies but also underscores the ethos of prioritizing what can be given to the community and clients. This commitment to delivering a value-first website not only establishes CSM Practice as a reliable industry leader but also reflects the broader philosophy that fostering success and enriching relationships hinges on the continuous provision of meaningful contributions.
Take The Next Step on Your Growth Journey
Growth Marketers in the show focus mostly on one of the three big problems. Increasing the amount of leads, reducing the customer acquisition cost or improving the lead quality – that's why they are in growth at the first place. Reports from Gartner & real experience from our guests show that >70% of the buying journey is happening online while the competition for leads online is increasing.
The step-by-step Ebook guide below will help you to get started & analyse the digital buying journey on your website. Take this cheat sheet to accelerate revenue for your company.
Free AI-Powered Buying Journey Toolkit
Learn how to optimize your buying journey and speed up your revenue with top strategies and invaluable resources.