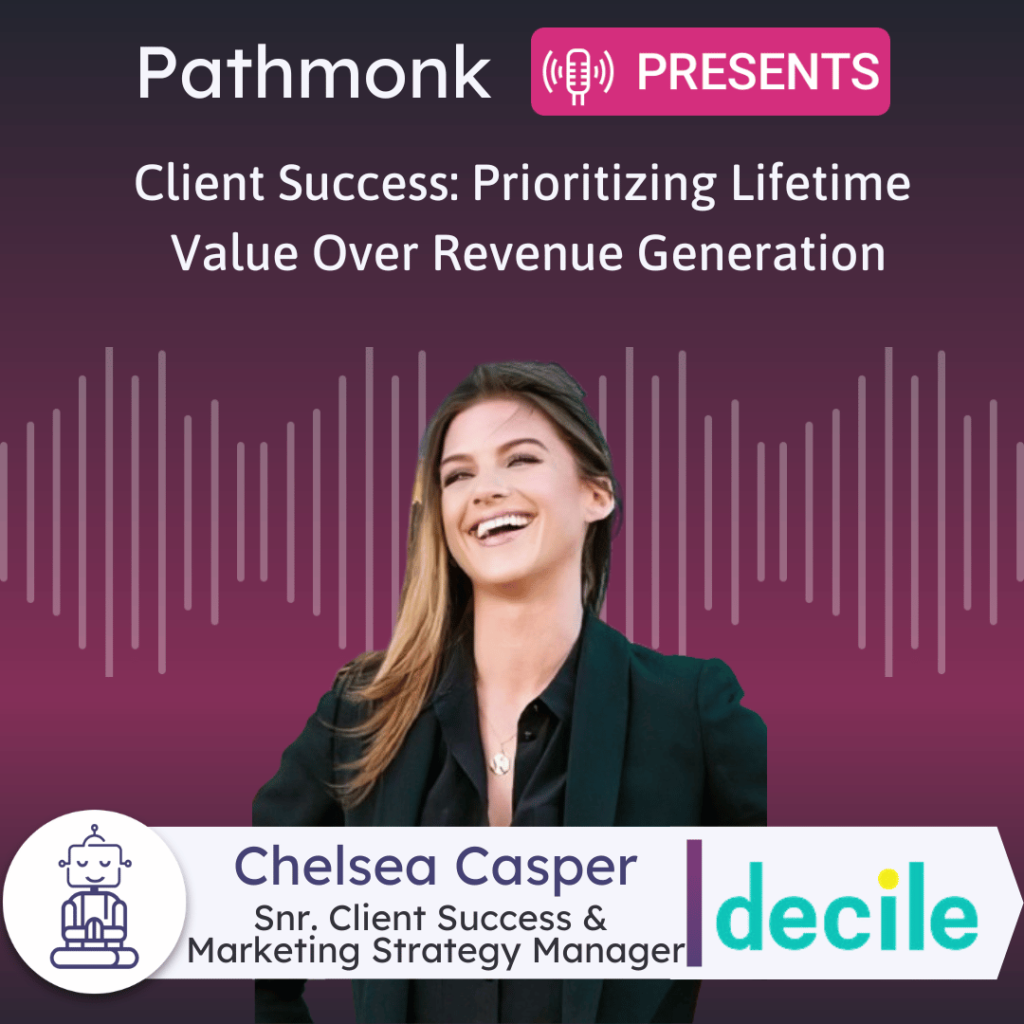 Introduction
First-party data plays a crucial role in marketing as it provides valuable insights into customer behavior and preferences, allowing you to create targeted and personalized marketing campaigns that drive customer loyalty and increase revenue. So how can you leverage it? With platforms like Decile. Decile helps businesses grow profitably by leveraging their first-party data. Senior Client Success and Marketing Strategy Manager, Chelsea Casper joins us to dive into how they democratize access to data across the organization, focusing on driving lifetime value rather than just revenue generation. The team benefits from a strong referral network from existing clients who are well-connected in the industry. Decile also publishes thought leadership content and hosts webinars, providing valuable insights on industry changes and essential aspects for marketers. The website plays a crucial role in communicating Decile's value proposition quickly and effectively to potential clients, highlighting who would benefit from its platform and showcasing examples of its user interface. Listen in to learn more about Chelsea's role in client success and marketing strategy.
Take The Next Step on Your Growth Journey
Growth Marketers in the show focus mostly on one of the three big problems. Increasing the amount of leads, reducing the customer acquisition cost or improving the lead quality – that's why they are in growth at the first place. Reports from Gartner & real experience from our guests show that >70% of the buying journey is happening online while the competition for leads online is increasing.
The step-by-step Ebook guide below will help you to get started & analyse the digital buying journey on your website. Take this cheat sheet to accelerate revenue for your company.
Free AI-Powered Buying Journey Toolkit
Learn how to optimize your buying journey and speed up your revenue with top strategies and invaluable resources.