We have now reached the second stage of the three-step process called the Buyer's Journey. A visitor has gained knowledge and experience by engaging with your website and they are eager to venture further. As they have remained or even returned to your website by what you have showcased, perhaps they will be impressed further by your service or product. However, they must consider and deliberate before that final purchase or demo request.
During the Consideration stage, buyers have defined their goal and are committed to addressing it. They evaluate the specific offering and become willing to engage with businesses.
Free AI-Powered Buying Journey Toolkit
Learn how to optimize your buying journey and speed up your revenue with top strategies and invaluable resources.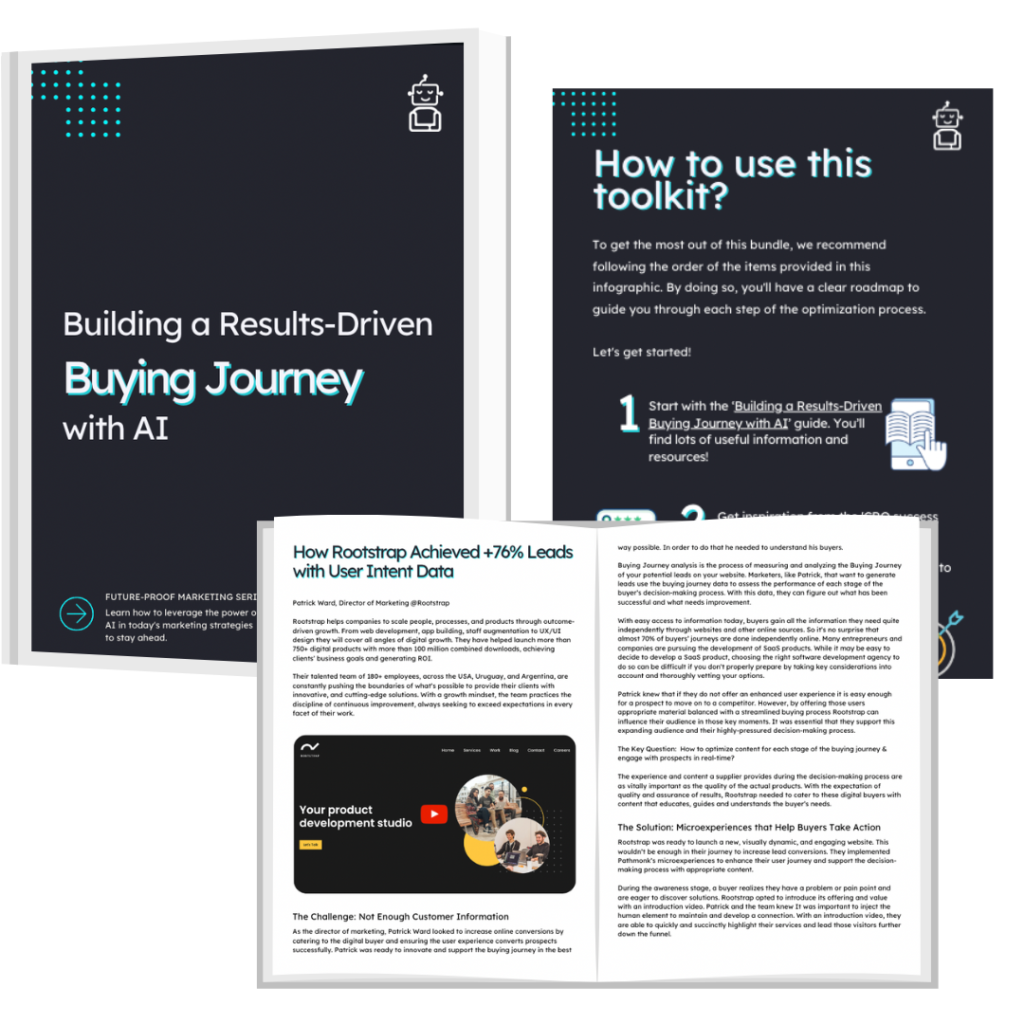 The buyers signal their evaluation process by actions on the website, such as length of engagement, scroll depth, and repeated visits, in order to pass the threshold of the Consideration stage. The consideration stage is about deepening the association made between the business and a buyer's need.
At this stage, the content will need to provide critical information to help the buyer make the best possible decision. Suitable content in this stage is product-specific facts and benefits, frequently asked questions, expert opinions, and testimonials.
The understanding of this concept and all it encompasses is of vital importance if you want to optimize your conversion funnel and exponentially increase your sales.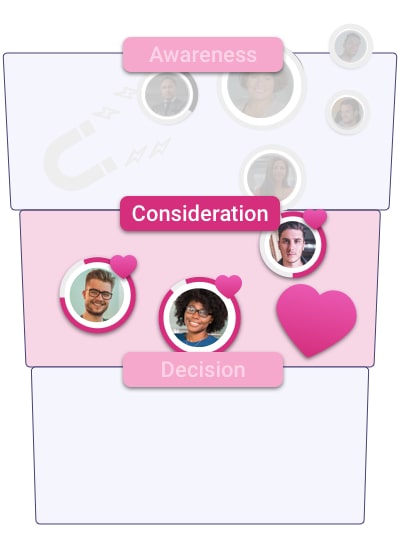 Why is the Consideration Stage Important?
The user has a great understanding of what problems they possess. Additionally, they know what characteristics the product or service that they want to obtain should include, in order to solve their problems or implement their objectives. The user at this point will be focused on finding different options on the market and analyzing comparisons between them.
This is the moment you can be proud of your product and showcase it. The visitor should not miss any additional value in comparison to the competitor's offer. Highlight reviews, promote successful use cases, and offer potential solutions. At this stage, the client wants methodical solutions to their problems.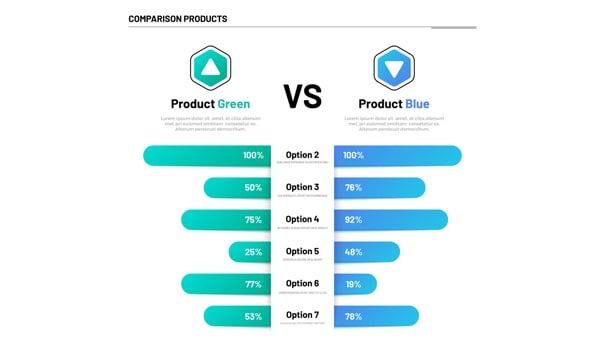 A successful approach to convincing the user further is to show the opinion of other buyers. By gaining the user's trust they are more likely to choose you. The key is to position yourself as a brand that wants the best for the potential customer by displaying that others have experienced this. Some of this information users will gather from your website or through review sites such as, for software, Capterra or G2 or, for Agencies, Clutch.
Tips to Improve the Consideration Stage:
Highlight Product Reviews and Testimonials
Magnifying trust enhances customer relationships. Clients feel more confident when there is existing evidence of a secure purchase and when they know what to expect at both early and post-purchasing stages. As online buyers have matured in their experience they already assume that the product owner will only post the benefits of the product. In order to strengthen trust having external thoughts will create credibility. 
It can be shown in the form of quotes, (embedded) reviews, or even rating components, like Amazon.
Display Potential Solutions
The principal cause for a buyer visiting your site is to solve their problem and discover the benefits they can potentially receive from your product or service, concealing them would be to your detriment. There are multiple visible options to display them: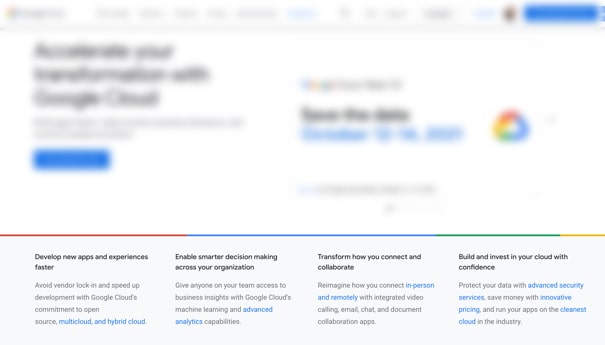 A use case is a possible scenario in which a buyer can easily self-identify. Offering use case scenarios in order to educate your prospects on how your service can be used is a lucrative way to display the steps they can follow and the problems you will solve for them.
Adding this to the user's journey becomes helpful to the customer learning path. It is usually displayed in a specific "Use cases" section as we can see on the Stripe website.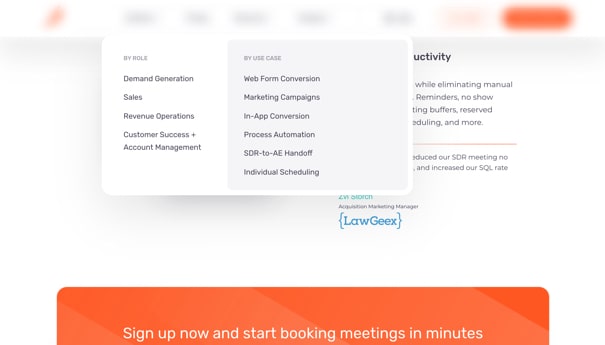 Provide Handy How-To Walkthroughs
It is highly valuable to elaborate meaningful sections that teach the user how to use the product or service. There are multiple benefits from a client and business perspective:
The reader realizes the platform's features

It's more interactive than reading static texts

Capture customer attention
Be inspired by spending some time on projects already in progress. Take a look at Asana or Autopilot sections.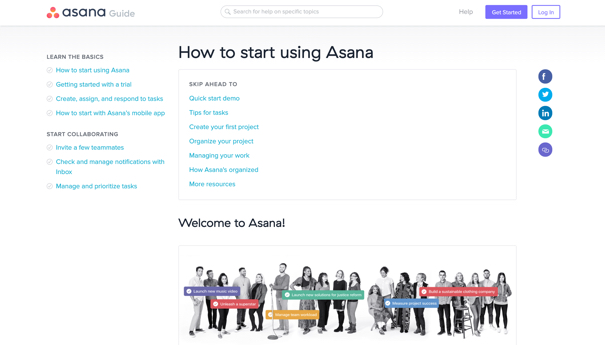 Show Promotional & Educational content
At this stage, the user wants to know all the specifications about your product, not only the features but the subscription options or pricing bundles. The prospect may begin to ask these questions
What does each package provide me?

What bundle fits my situation more?

Is it a lifetime payment or should it be paid each month/year?
The customer likes having the opportunity to select which options suit their needs. A visual component is common when displaying pricing. It can equally offer more clarity and showcase all your solutions.
When deciding to purchase your product clearly state  the benefits and revenue you can provide your customers:
"220% increase in sales by buying our products"

"Saving hours of manual work"

"Cloud-based, accessible from anywhere"
Customers are attracted to the visual benefits you can offer: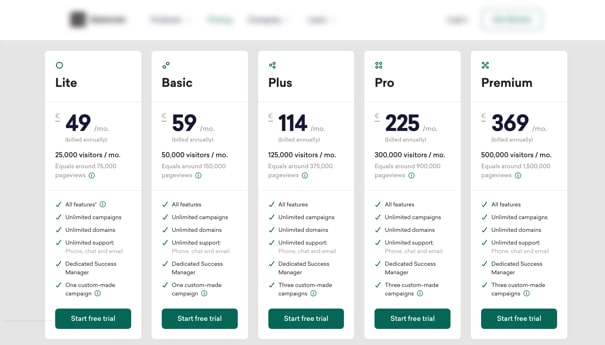 How Does Pathmonk Help You?
When buyers compare different solutions for their problem Pathmonk works on building their interest and trust in your offering.
Pathmonk uses your pre-existing content, resources, videos, ebooks, case studies, white papers, testimonials and packs them into snackable micro-moments to showcase your value. In the Consideration Stage, Pathmonk delivers engaging moments to build interest and trust. 
Check out part 4 of this series, where we look into the "Decision Stage" with extensive details and highlight processes to improve your final conversions.
Smart website analytics made simple
Understand your user intent, buying journey, and enhanced attribution in one unified hub. Up to 10x conversions.