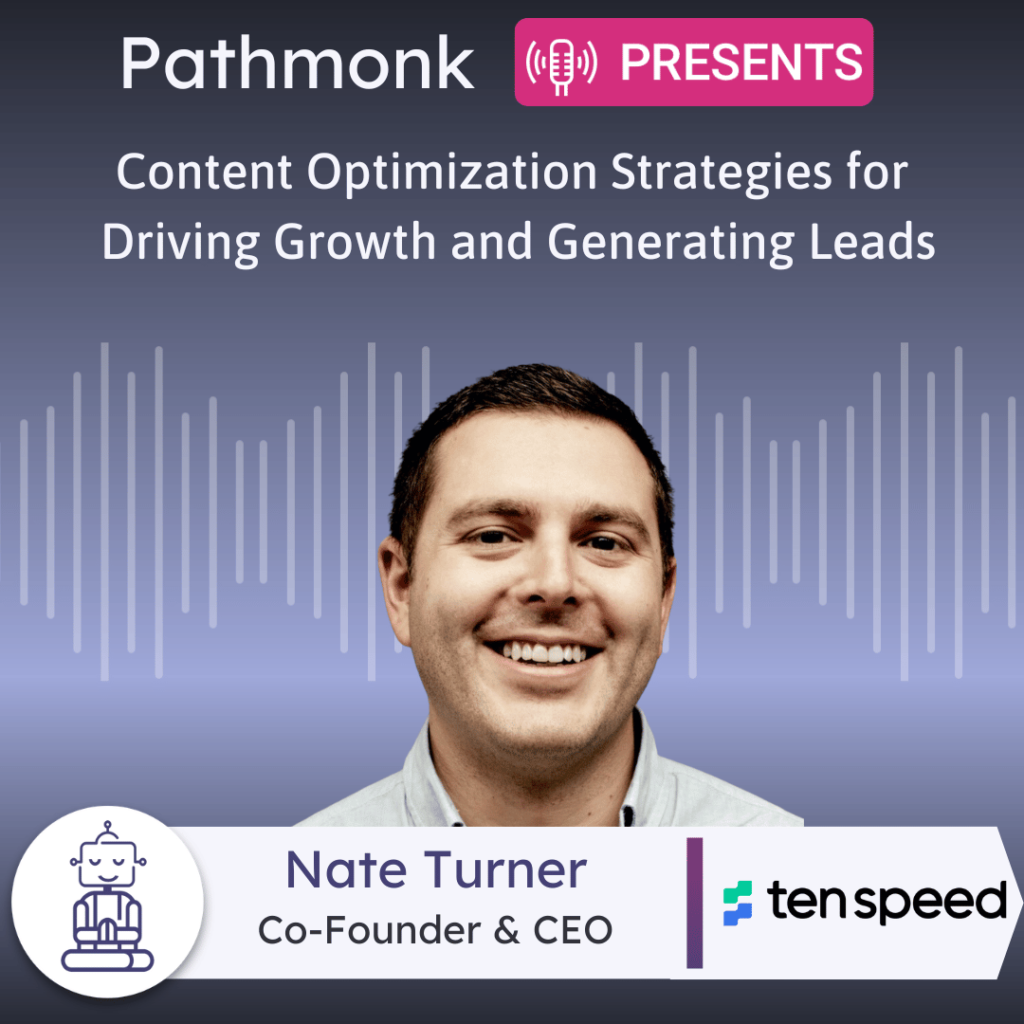 Introduction
Driving organic growth takes a great deal of trial and error, using resources and time that are already limited. So Ten Speed is helping companies skip the trial-and-error phase of organic growth. Nate Turner, Co-Founder & CEO discusses how they help SaaS companies with content optimization to drive growth and help build momentum. They primarily work with B2B and consumer SaaS companies, ranging from early-stage seed to later-stage growth. The head of marketing is typically the champion within these organizations who brings them on board. Ten Speed generates inbound leads through their own podcast, LinkedIn engagement, blog content, and referrals. Nate emphasizes the importance of their website in the buyer's journey, as it provides clarity about its services and showcases their approach and differentiation. While there's room for improvement in terms of product marketing and positioning, the website offers robust content optimization strategies through blogs, podcasts, and newsletter issues. Nate also shares insights into his day-to-day responsibilities, which include managing marketing, sales, operations, finance, and HR for the business.
Take The Next Step on Your Growth Journey
Growth Marketers in the show focus mostly on one of the three big problems. Increasing the amount of leads, reducing the customer acquisition cost or improving the lead quality – that's why they are in growth at the first place. Reports from Gartner & real experience from our guests show that >70% of the buying journey is happening online while the competition for leads online is increasing.
The step-by-step Ebook guide below will help you to get started & analyse the digital buying journey on your website. Take this cheat sheet to accelerate revenue for your company.
Get The Buying Journey Guide
Read practical advice, best practices, and expert tips to help you become a master of your website's buying journey