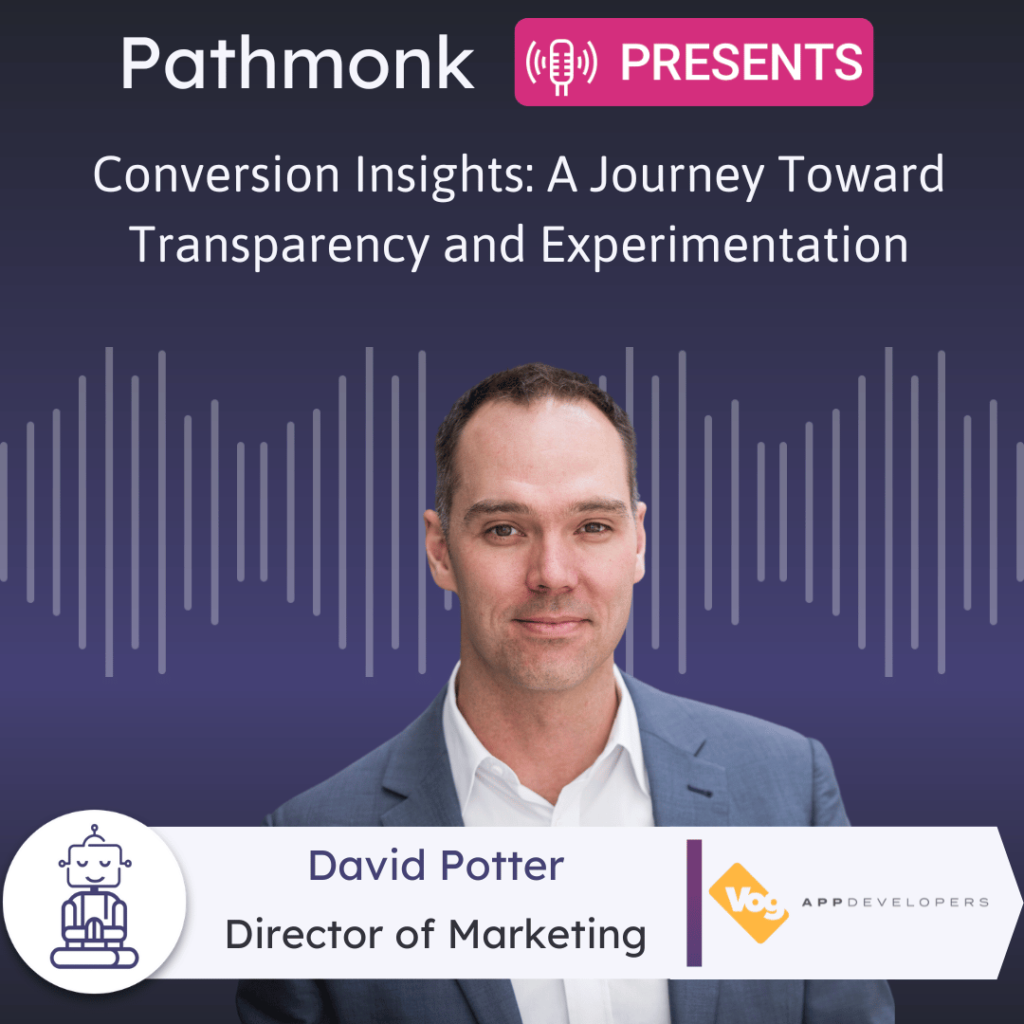 Introduction
In the always-on age of convenience, businesses are leveraging apps to connect with customers and extend their digital presence. Vog App Developers is a creative development company that builds robust iOS & Android mobile apps, custom software applications, and enterprise software. David Potter, Director of Marketing gives us insight into the wide range of clients they serve; from startups to legacy businesses looking for digital transformation to companies in need of specific skill sets. Their customers are acquired through various channels, primarily their website, organic search, and referrals. While their website performs well in terms of conversion, they are looking to modernize it and find new ways to engage with customers earlier in their decision-making process. David provides us with conversion insights as Vog App Developers focuses on transparency and aims to help customers understand the development process. When it comes to driving conversions, they adopt a test-and-learn approach, experimenting with different strategies and content to cater to their diverse customer base.
Take The Next Step on Your Growth Journey
Growth Marketers in the show focus mostly on one of the three big problems. Increasing the amount of leads, reducing the customer acquisition cost or improving the lead quality – that's why they are in growth at the first place. Reports from Gartner & real experience from our guests show that >70% of the buying journey is happening online while the competition for leads online is increasing.
The step-by-step Ebook guide below will help you to get started & analyse the digital buying journey on your website. Take this cheat sheet to accelerate revenue for your company.
Free AI-Powered Buying Journey Toolkit
Learn how to optimize your buying journey and speed up your revenue with top strategies and invaluable resources.