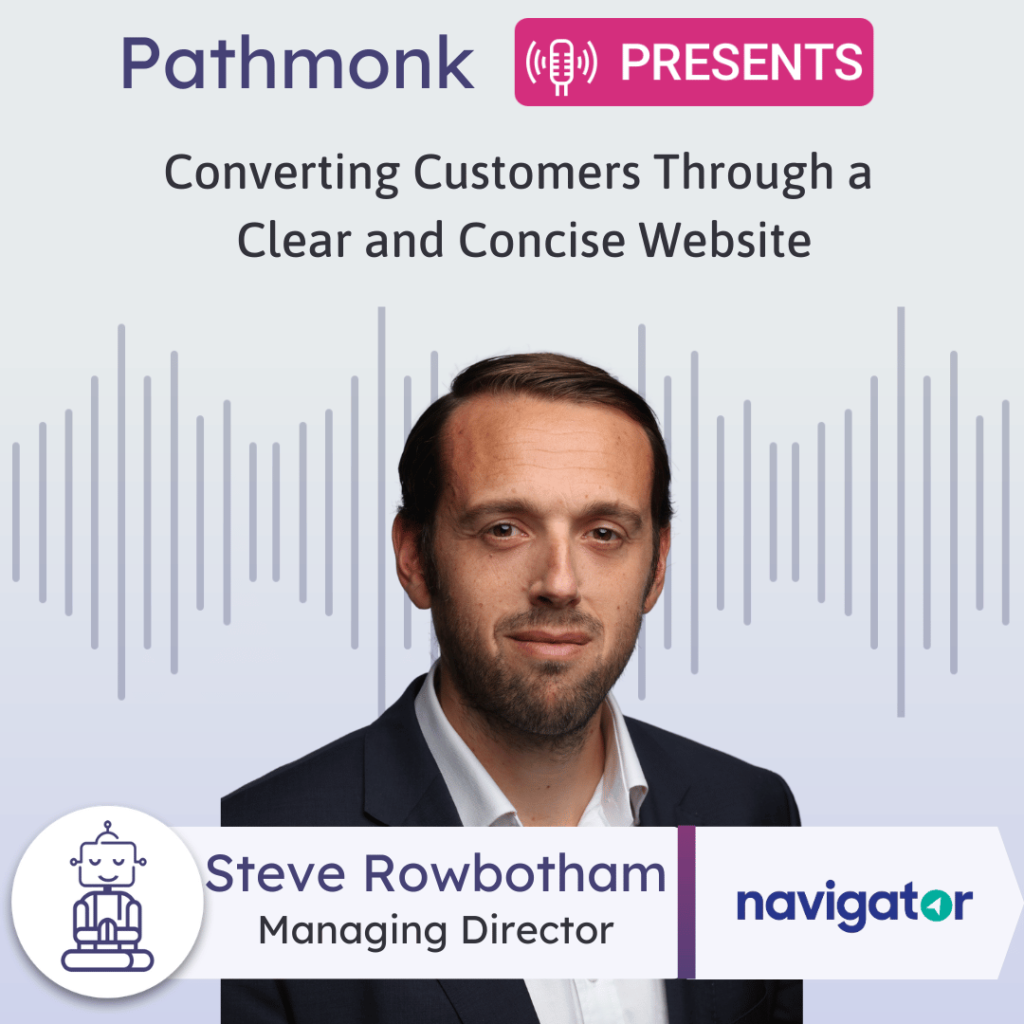 Introduction
Meaningful, accurate, and valuable data should be available to us all. Navigator has created a new and innovative way for you to drive revenue from travelers. Steve Rowbotham, Managing Director, joins us to discuss how they connect brands to the travel industry using first-party data. They have clients in various industries, including fashion, health and beauty, cars, and banking, who see value in reaching travel audiences. Steve mentions their acquisition channels, which include LinkedIn, and their current exploration of platforms like TikTok to reach their customers. Steve emphasizes the importance of a clear and concise website that quickly communicates its services while giving us insight into his role in overseeing various aspects of the business. From sales and marketing to HR to project management. He highlights the journey and vision of the company, aiming to transform the marketing of 1,500 global clients through travel data and accessing travelers. Steve expresses his passion for problem-solving and the challenges of balancing work and personal life.
Take The Next Step on Your Growth Journey
Growth Marketers in the show focus mostly on one of the three big problems. Increasing the amount of leads, reducing the customer acquisition cost or improving the lead quality – that's why they are in growth at the first place. Reports from Gartner & real experience from our guests show that >70% of the buying journey is happening online while the competition for leads online is increasing.
The step-by-step Ebook guide below will help you to get started & analyse the digital buying journey on your website. Take this cheat sheet to accelerate revenue for your company.
Free AI-Powered Buying Journey Toolkit
Learn how to optimize your buying journey and speed up your revenue with top strategies and invaluable resources.