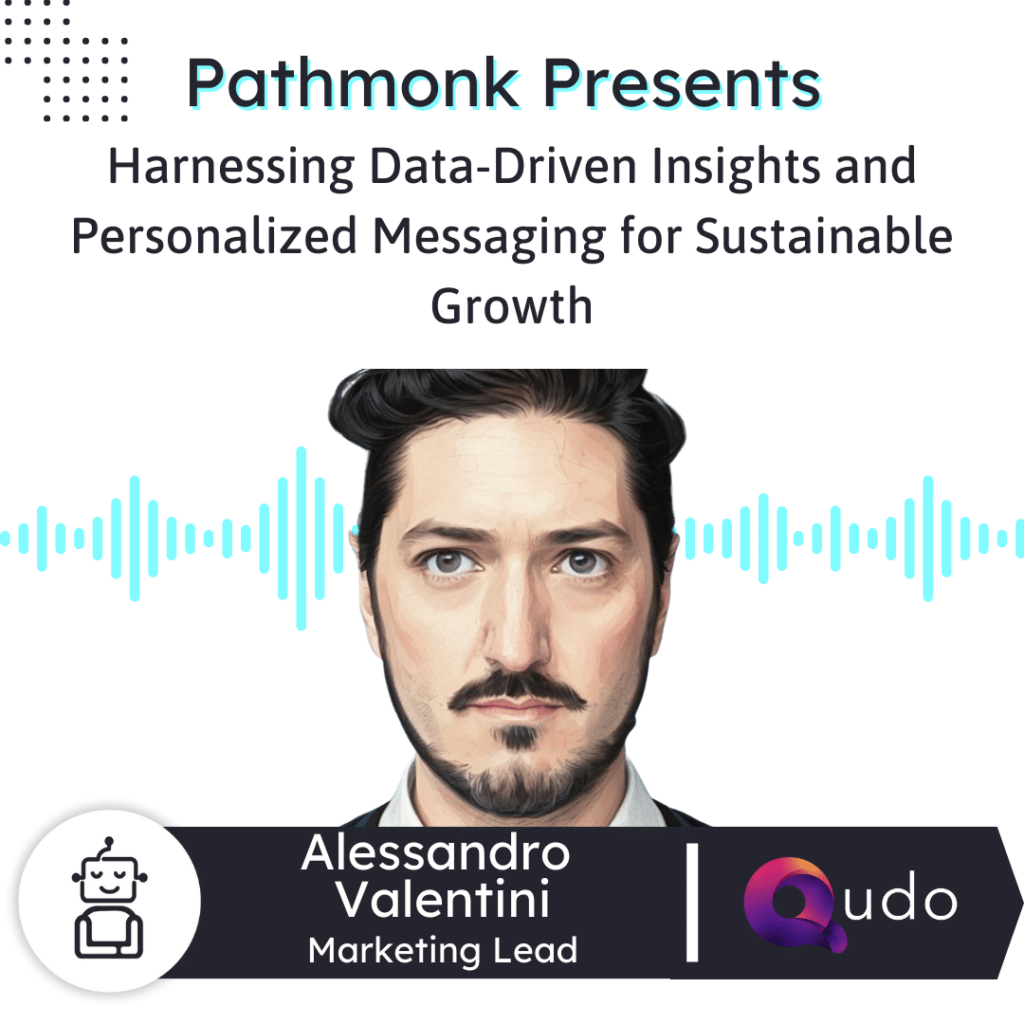 Introduction
'Data is great, but answers are better'. Qudo is a Precision Activation Engine that connects brands with relevant audiences using zero-party data. Alessandro Valentini, Marketing Lead helps us understand that they're core proposition is to simplify market research and data analysis for marketers. They offer a tool that provides users with pre-made segments and insights to optimize their campaigns with the power of data and research. They employ a comprehensive growth marketing strategy to thrive in the innovative space of data analytics and market research. Their approach includes product marketing through explainer videos and content, a closed beta program for user feedback and community building, and a strong presence on social media, particularly LinkedIn. Leveraging a mix of advertising channels like Google Ads, Meta Ads, and LinkedIn Ads, Qudo emphasizes data-driven insights and personalized messaging to engage their target audience effectively. They continuously learn and adapt, refining their tactics to stay ahead in the competitive martech landscape and achieve sustainable growth.
Take The Next Step on Your Growth Journey
Growth Marketers in the show focus mostly on one of the three big problems. Increasing the amount of leads, reducing the customer acquisition cost or improving the lead quality – that's why they are in growth at the first place. Reports from Gartner & real experience from our guests show that >70% of the buying journey is happening online while the competition for leads online is increasing.
The step-by-step Ebook guide below will help you to get started & analyse the digital buying journey on your website. Take this cheat sheet to accelerate revenue for your company.
Free AI-Powered Buying Journey Toolkit
Learn how to optimize your buying journey and speed up your revenue with top strategies and invaluable resources.