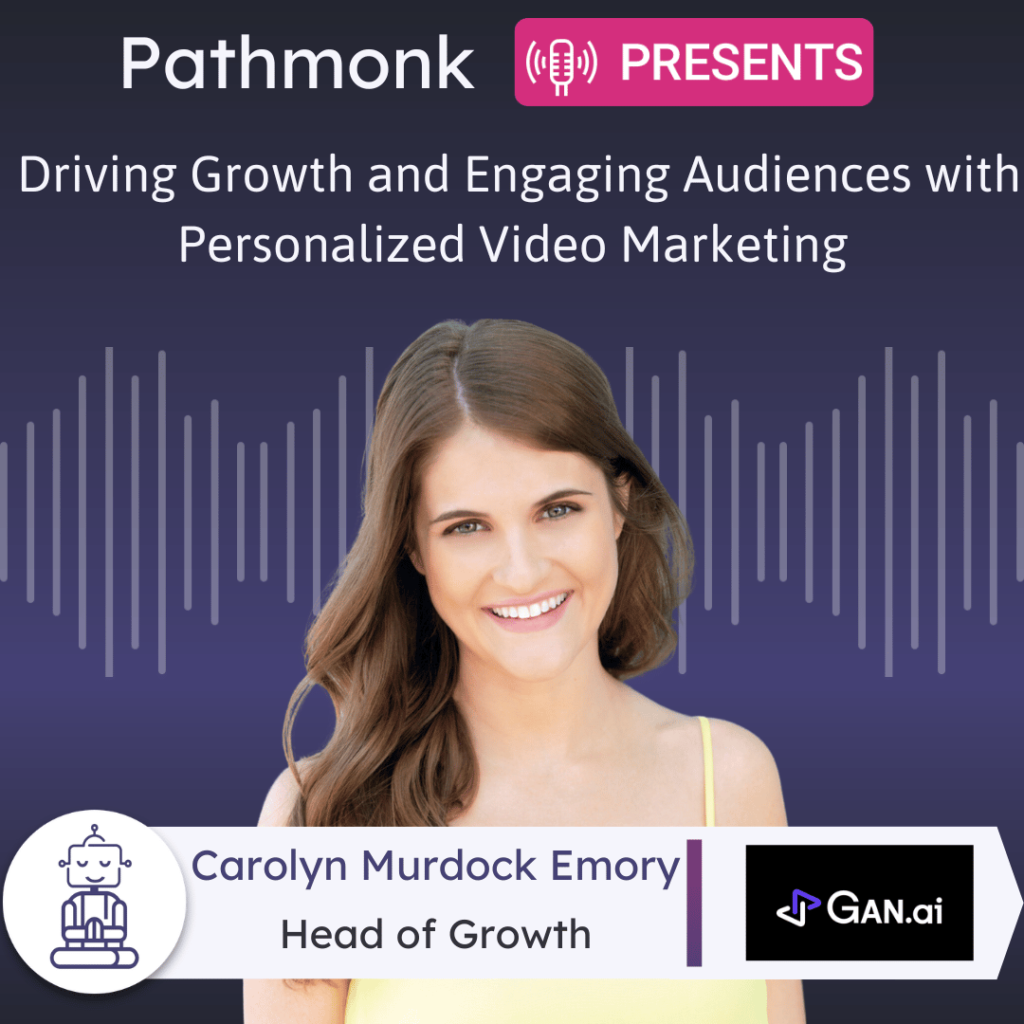 Introduction
Delight your customers with the help of studio-quality video personalization. Gan.ai helps generate millions of hyper-customized videos with the help of their studio-quality AI video personalization software. Carolyn Murdock Emory, Head of Growth helps us understand Gan ai's technology and how it allows users to create customized videos by modifying variables within the speech, such as names, locations, and product recommendations. Marketers benefit from higher conversion rates and cost savings, while consumers enjoy personalized videos that create a sense of delight. Gan.ai leverages word-of-mouth and organic social media to generate buzz. Gan.ai's website plays a crucial role in the customer journey, providing information about clients, demonstrating product examples, and offering interactive demos where users can experience personalized videos firsthand. While the website is generally effective, Gan.ai aims to enhance its accessibility and ensure that visitors are aware of the various offerings, such as audio sync and lip sync options.
Take The Next Step on Your Growth Journey
Growth Marketers in the show focus mostly on one of the three big problems. Increasing the amount of leads, reducing the customer acquisition cost or improving the lead quality – that's why they are in growth at the first place. Reports from Gartner & real experience from our guests show that >70% of the buying journey is happening online while the competition for leads online is increasing.
The step-by-step Ebook guide below will help you to get started & analyse the digital buying journey on your website. Take this cheat sheet to accelerate revenue for your company.
Free AI-Powered Buying Journey Toolkit
Learn how to optimize your buying journey and speed up your revenue with top strategies and invaluable resources.