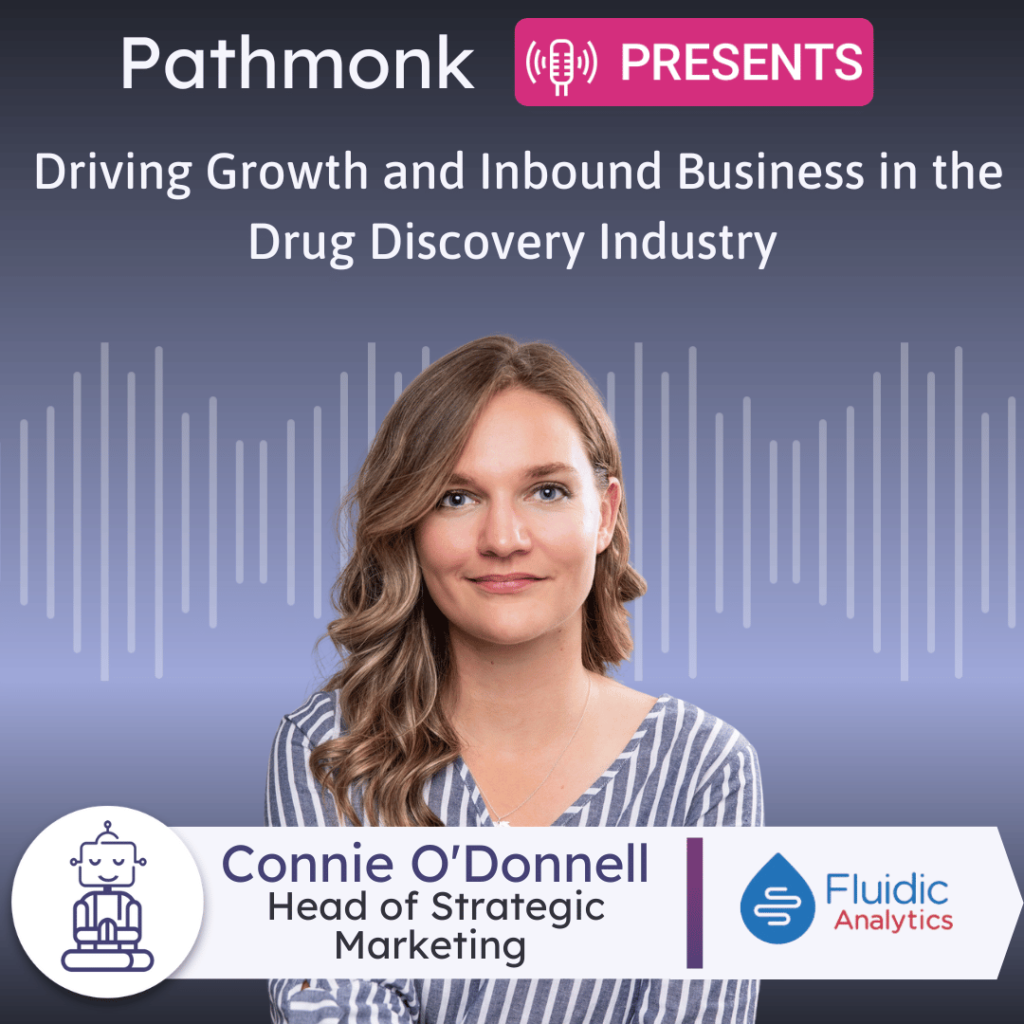 Introduction
We certainly love to explore different industries, to discover what it takes to drive growth in niche markets. So we were eager to learn more from Connie O'Donnell, Head of Strategic Marketing at Fluidic Analytics. Fluidic Analytics produces technology that measures protein interactions and aims to inform the pharmaceutical industry about the performance of drugs. Their customers range from academic institutions to biotech and pharmaceutical companies, who benefit from their technology by increasing the efficiency of drug discovery and clinical trial success. So how do they drive awareness and gain exposure? Through conferences, social media (especially LinkedIn), and publications. As head of marketing, Connie aims to increase inbound business by improving SEO and creating content that provides knowledge to potential customers. Their website is crucial in driving inbound business and providing technical content and value to viewers. Connie acknowledges that while developing technically specific content is important, focusing too much on perfection can lead to paralysis and delayed releases.
Take The Next Step on Your Growth Journey
Growth Marketers in the show focus mostly on one of the three big problems. Increasing the amount of leads, reducing the customer acquisition cost or improving the lead quality – that's why they are in growth at the first place. Reports from Gartner & real experience from our guests show that >70% of the buying journey is happening online while the competition for leads online is increasing.
The step-by-step Ebook guide below will help you to get started & analyse the digital buying journey on your website. Take this cheat sheet to accelerate revenue for your company.
Free AI-Powered Buying Journey Toolkit
Learn how to optimize your buying journey and speed up your revenue with top strategies and invaluable resources.