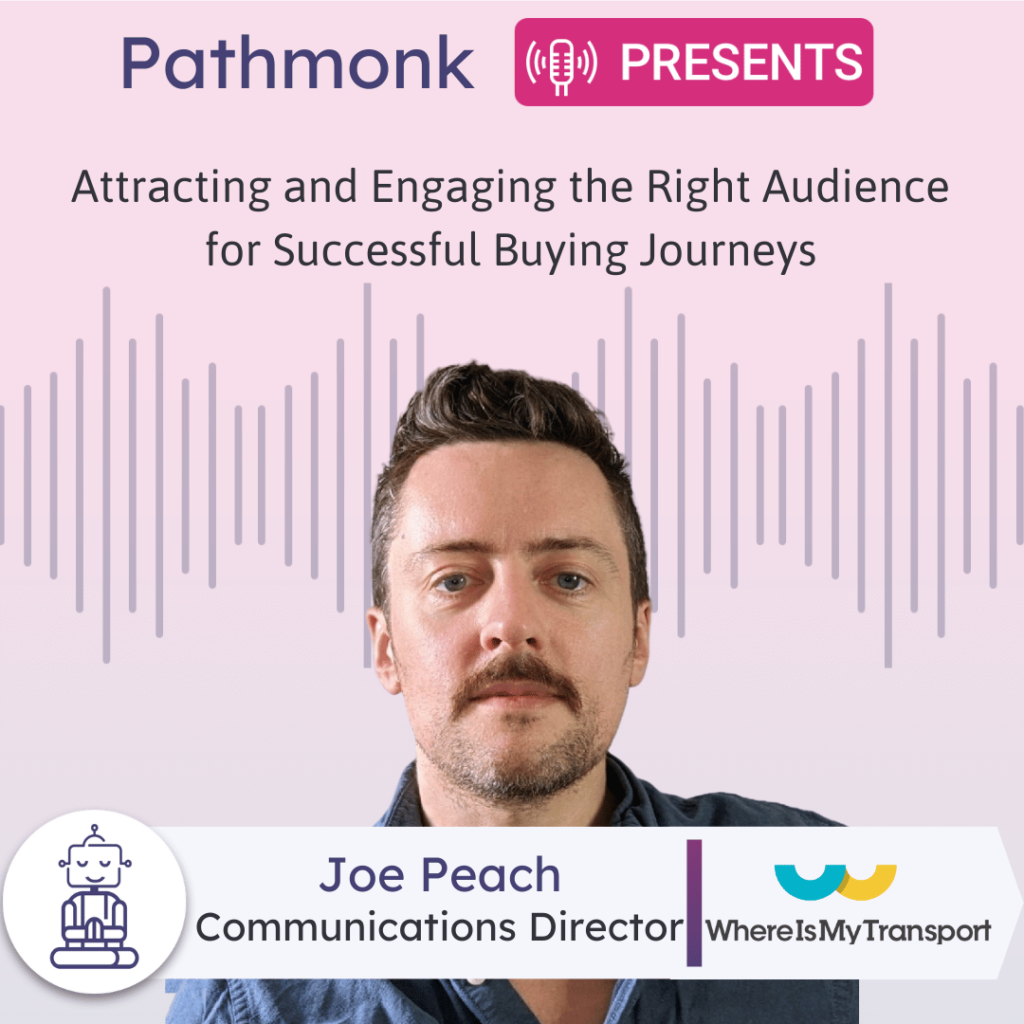 Introduction
Data is essential for providing reliable information in any industry. It helps businesses, organizations, and governments make informed decisions. Providing data to the public transport industry is WhereIsMyTransport, a mobility technology company that produces public transport data and apps in emerging markets. Joe Peach, Communications Director provides more insight into how the company offers multiple types of data including transit data, real-time alerts, origin-destination data, and points of interest. WhereIsMyTransport targets three types of clients: infrastructure and engineering businesses, tech companies, and development or finance institutions. Joe discusses how they attract clients through various means, including investing in web content, their website, which they have expanded significantly to make sure it's easy for potential clients to find them, and advertising on digital platforms. They also actively seek out potential clients by attending conferences and events and monitoring project tenders. Their goal is focused on attracting and engaging the right audience to better support the buying journey for those who need their services. Reminding us that anybody can have a great product, but it's about connecting that with the people who really need what you have, and that's where the value comes from.
Take The Next Step on Your Growth Journey
Growth Marketers in the show focus mostly on one of the three big problems. Increasing the amount of leads, reducing the customer acquisition cost or improving the lead quality – that's why they are in growth at the first place. Reports from Gartner & real experience from our guests show that >70% of the buying journey is happening online while the competition for leads online is increasing.
The step-by-step Ebook guide below will help you to get started & analyse the digital buying journey on your website. Take this cheat sheet to accelerate revenue for your company.
Get The Buying Journey Guide
Read practical advice, best practices, and expert tips to help you become a master of your website's buying journey