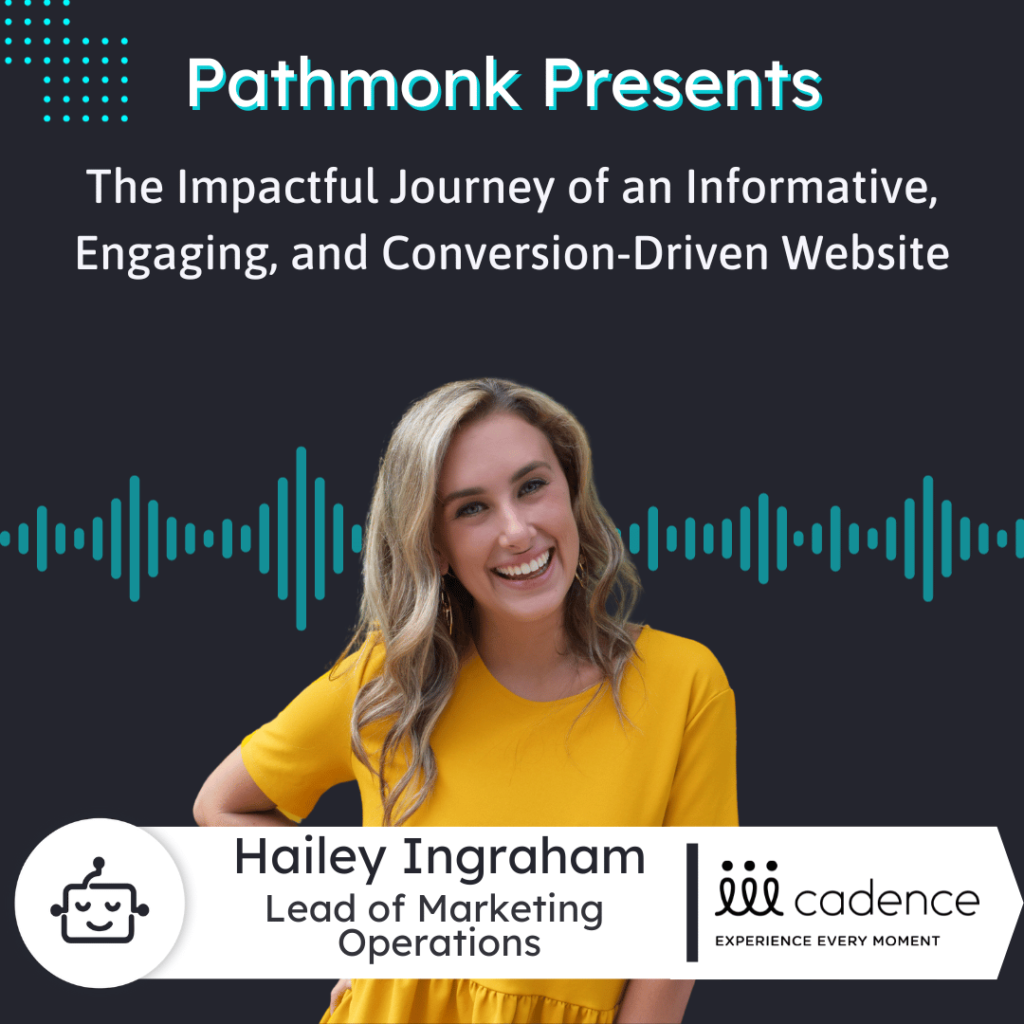 Introduction
In today's fast-paced world, maintaining a strong and consistent connection with your employees, customers, and communities is crucial. Event Cadence is an all-in-one event experience platform. Hailey Ingraham, Lead of Marketing Operations explains that Event Cadence helps event planners and attendees streamline the event experience by providing a digital platform for registration, scheduling, networking, and resource access. The company serves various industries, with a focus on pharmaceuticals and medium to enterprise-sized companies hosting both internal and external events. Hailey mentions that their top client acquisition channel is word of mouth, emphasizing the importance of referrals in building credibility. Beyond referrals, the company actively positions itself as an industry expert, offering valuable resources like blog articles and webinars to address evolving event planning needs and participating in technology guides. The company's website plays a pivotal role, serving as a comprehensive information hub that showcases their expertise, commitment to value, and product features through case studies and testimonials. It also serves as a point of contact for inquiries, making it effortless for potential clients to engage and initiate discussions, ultimately it's an informing, engaging, and conversion-driven website.
Take The Next Step on Your Growth Journey
Growth Marketers in the show focus mostly on one of the three big problems. Increasing the amount of leads, reducing the customer acquisition cost or improving the lead quality – that's why they are in growth at the first place. Reports from Gartner & real experience from our guests show that >70% of the buying journey is happening online while the competition for leads online is increasing.
The step-by-step Ebook guide below will help you to get started & analyse the digital buying journey on your website. Take this cheat sheet to accelerate revenue for your company.
Free AI-Powered Buying Journey Toolkit
Learn how to optimize your buying journey and speed up your revenue with top strategies and invaluable resources.