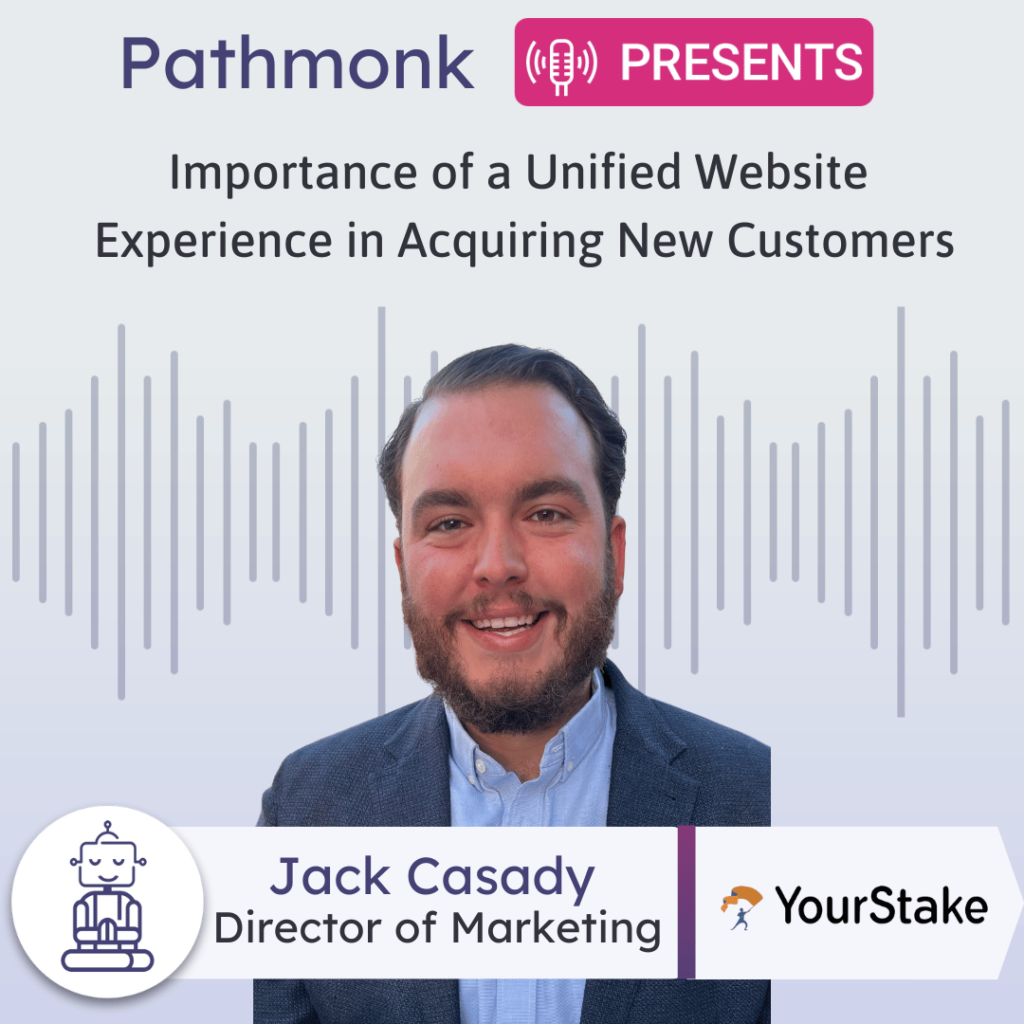 Introduction
You want any customer journey to be value-based and personalized. YourStake is on a mission to make values-aligned investing personalized, explainable, and transparent. Jack Casady, Director of Marketing proudly reveals that YourStake has been lucky to win the T3 Advisor software survey for three years in a row, and its average rating is number one above the likes of Morningstar, ESG, Refinitiv, and Fidelity ESG pro. Jack talks about how they are a nimble startup, so they use a variety of marketing channels, such as LinkedIn and Twitter, to put out interesting content, research, insights, and stories about the team. Additionally, they have marketing partnerships and leverage their relationships with clients to spread the word. Finally, as is traditional in the fintech space, conferences are forever king, and YourStake takes a lot of time to get their sales team and founders out to key conferences to spread the story. Their website is significant in acquiring new clients and customers. Jack acknowledges that websites are important for funneling traffic in, but what the potential clients do next is the hardest piece. After a rebuilding exercise to create a unified website experience with many different areas of entry and paths for customers to follow, they saw significant growth, highlighting the importance of taking the time to optimize a website.
Take The Next Step on Your Growth Journey
Growth Marketers in the show focus mostly on one of the three big problems. Increasing the amount of leads, reducing the customer acquisition cost or improving the lead quality – that's why they are in growth at the first place. Reports from Gartner & real experience from our guests show that >70% of the buying journey is happening online while the competition for leads online is increasing.
The step-by-step Ebook guide below will help you to get started & analyse the digital buying journey on your website. Take this cheat sheet to accelerate revenue for your company.
Free AI-Powered Buying Journey Toolkit
Learn how to optimize your buying journey and speed up your revenue with top strategies and invaluable resources.