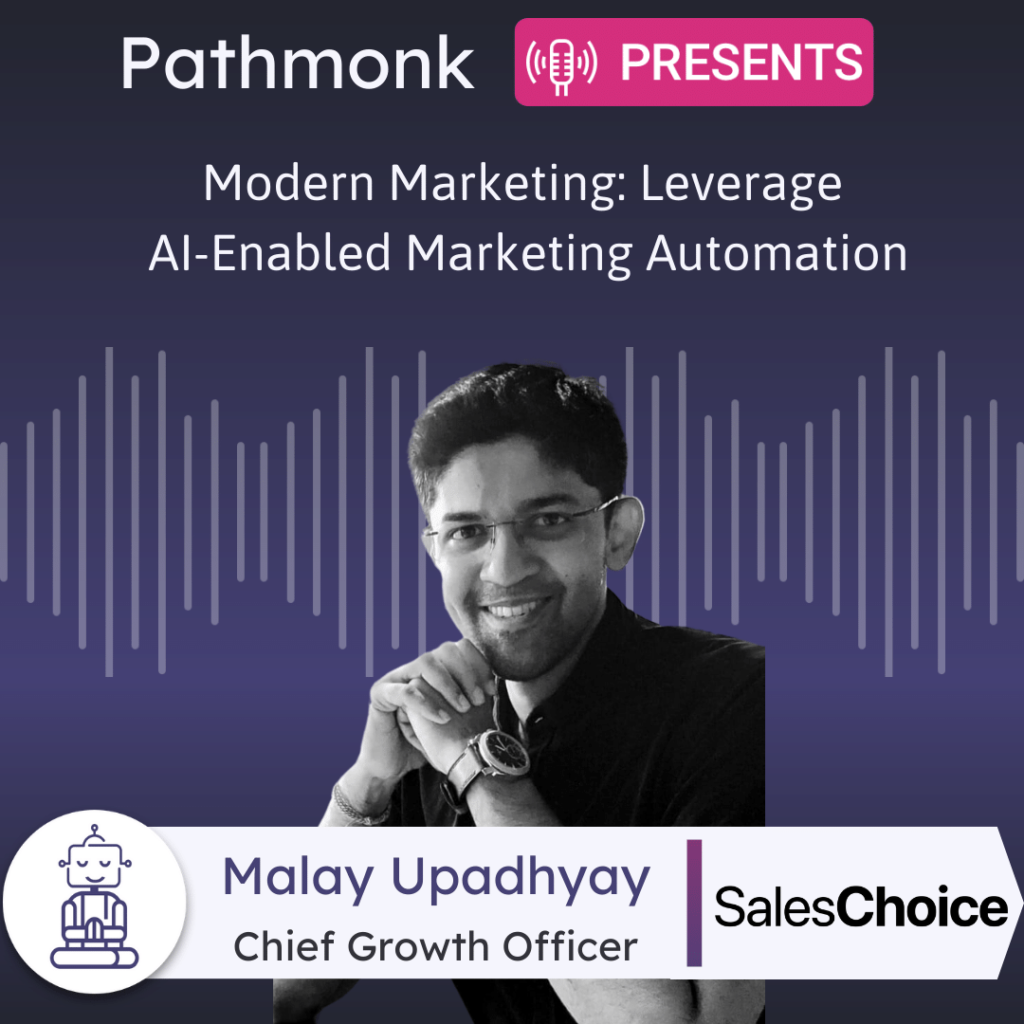 Introduction
Ready to embrace AI to drive better results? Malay Upadhyay Chief Growth Officer at SalesChoice dives into their AI platform as a service. SalesChoice, an AI Insight Engine can help you navigate your unique business realities and achieve results with custom AI solutions and services. But before we fear AI taking over, SalesChoice is helping us embrace it and take control. Try out their AI Job Calculator to estimate how much a role can be automated with AI to help you plan resources accordingly. With the combination of Dr. Cindy Gordon, the CEO, author of 14 books, and Malay, author of 5 books and a trilogy on artificial intelligence, they have been trying to drive the market through thought leadership. They have also established an automation protocol that captures intent-based leads, segments them into profiles, and reaches out to them over different channels. The website serves as an educational front, making clients aware of SalesChoice's services and establishing a business case for partnering with the company. Malay offers us excellent insight into leveraging AI-enabled marketing automation and finding the best way to find success. 
Take The Next Step on Your Growth Journey
Growth Marketers in the show focus mostly on one of the three big problems. Increasing the amount of leads, reducing the customer acquisition cost or improving the lead quality – that's why they are in growth at the first place. Reports from Gartner & real experience from our guests show that >70% of the buying journey is happening online while the competition for leads online is increasing.
The step-by-step Ebook guide below will help you to get started & analyse the digital buying journey on your website. Take this cheat sheet to accelerate revenue for your company.
Free AI-Powered Buying Journey Toolkit
Learn how to optimize your buying journey and speed up your revenue with top strategies and invaluable resources.