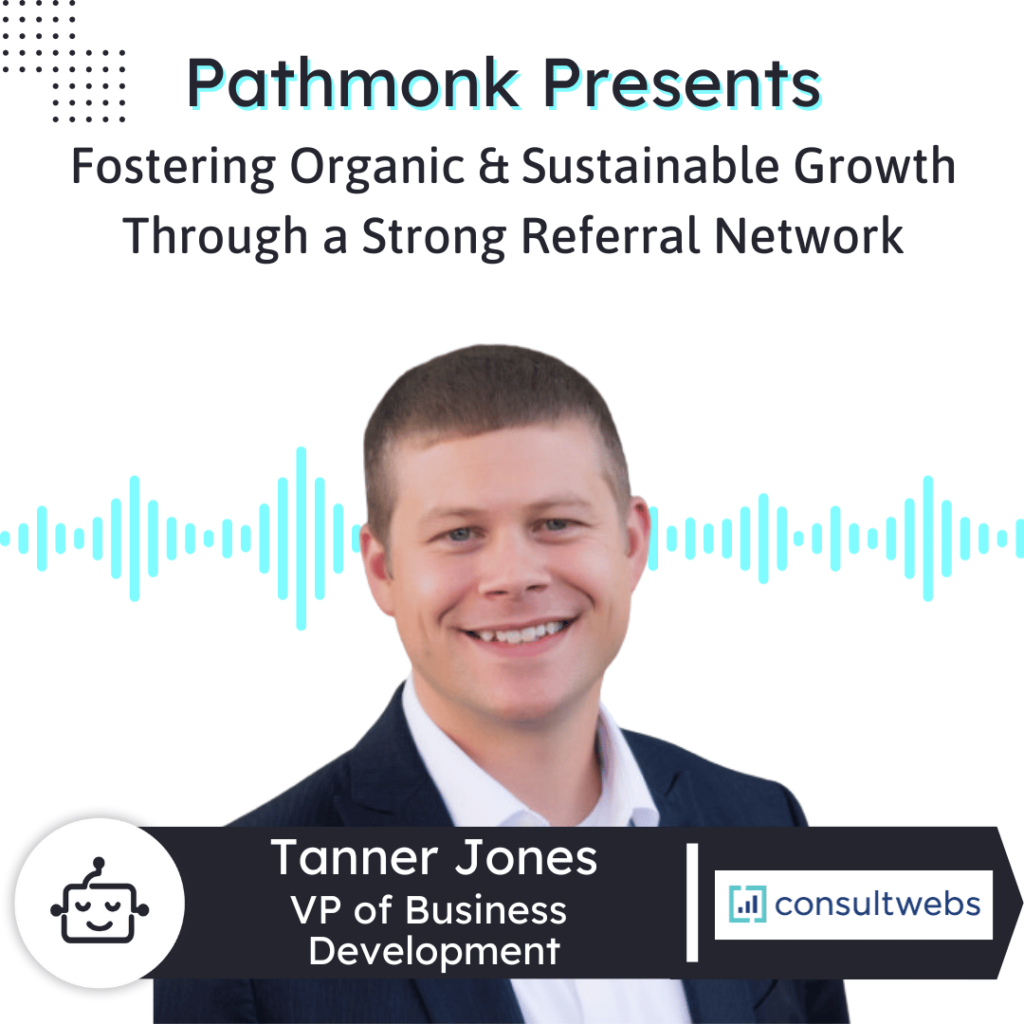 Introduction
Many law firms allocate significant resources to advertising, yet the challenge lies in bridging the gap between their investments and tangible revenue growth. Consultwebs delivers clear results you can measure, and a responsive customer experience you can trust. Tanner Jones, the VP of Business Development discusses their digital marketing agency specializing in working with law firms, particularly plaintiffs' law firms, to help them attract leads and increase their case counts through digital marketing and advertising. Tanner explains that Consultweb's decision to exclusively serve law firms stems from the idea that 'the riches are in the niches', emphasizing the importance of specialization. Consultwebs' growth initiatives encompass a multifaceted approach aimed at expanding its reach and impact in the legal marketing sphere. A core component of their growth strategy involves cultivating a robust referral network of satisfied clients who refer their services, reflecting a commitment to delivering tangible results. Consultwebs actively participates in legal marketing conferences and events, elevating its industry visibility. Their focus on website content, honed over the years, establishes them as a valuable resource for prospective clients, effectively attracting leads. While capitalizing on their strengths, Consultwebs also identifies room for improvement in conversion rates and lead nurturing, acknowledging that constant evolution is key to sustaining growth.
Take The Next Step on Your Growth Journey
Growth Marketers in the show focus mostly on one of the three big problems. Increasing the amount of leads, reducing the customer acquisition cost or improving the lead quality – that's why they are in growth at the first place. Reports from Gartner & real experience from our guests show that >70% of the buying journey is happening online while the competition for leads online is increasing.
The step-by-step Ebook guide below will help you to get started & analyse the digital buying journey on your website. Take this cheat sheet to accelerate revenue for your company.
Free AI-Powered Buying Journey Toolkit
Learn how to optimize your buying journey and speed up your revenue with top strategies and invaluable resources.