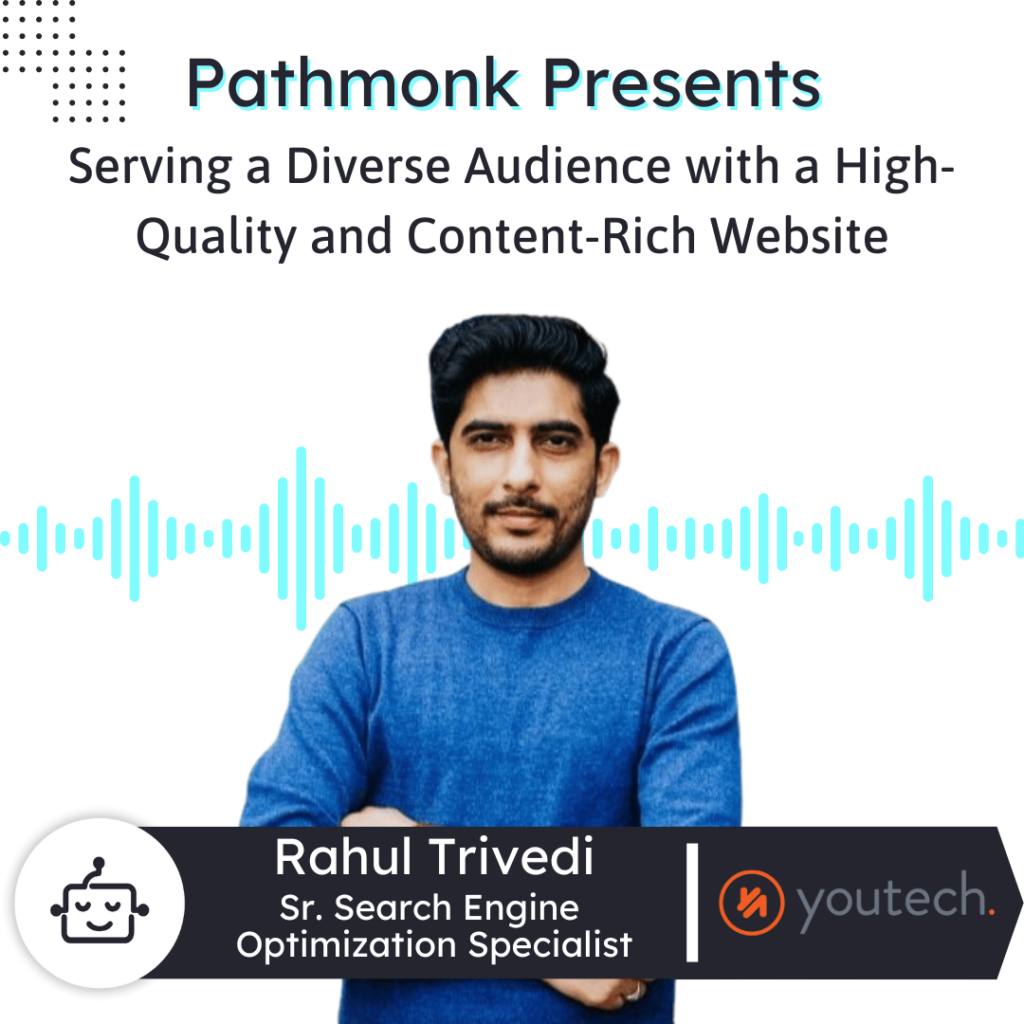 Introduction
The way people buy has undergone a transformative shift, yet many seem to be behind in adapting their strategies to meet the changing consumer behavior. Youtech is changing that. Rahul Trivedi, Sr. Search Engine Optimization Specialist gives more insight into Youtech, a digital marketing agency specializing in custom solutions for businesses' growth. Youtech offers services like web design, SEO, PPC, social media, PR, and traditional media. They serve both B2B and B2C clients across various industries, including home services, education, law firms, e-commerce, and healthcare. Their website plays a crucial role as a key acquisition channel; showcasing their services and serving a diverse audience. It effectively communicates their tailored solutions to help businesses achieve their goals and growth. This content-rich website has a strong online presence, acquiring important backlinks from high-authority domains, and a separate resource section offering informative blogs and content that outranks competitors. It also serves as a platform for showcasing case studies and testimonials, contributing to the strong referral acquisition channel. To maintain their competitive edge, Youtech is continuously working on optimizing site speed performance to provide users with a smooth and speedy browsing experience. Additionally, the company places significant emphasis on refining their content strategy to deliver fresh and valuable content that addresses the evolving needs and interests of their target audience.
Take The Next Step on Your Growth Journey
Growth Marketers in the show focus mostly on one of the three big problems. Increasing the amount of leads, reducing the customer acquisition cost or improving the lead quality – that's why they are in growth at the first place. Reports from Gartner & real experience from our guests show that >70% of the buying journey is happening online while the competition for leads online is increasing.
The step-by-step Ebook guide below will help you to get started & analyse the digital buying journey on your website. Take this cheat sheet to accelerate revenue for your company.
Free AI-Powered Buying Journey Toolkit
Learn how to optimize your buying journey and speed up your revenue with top strategies and invaluable resources.