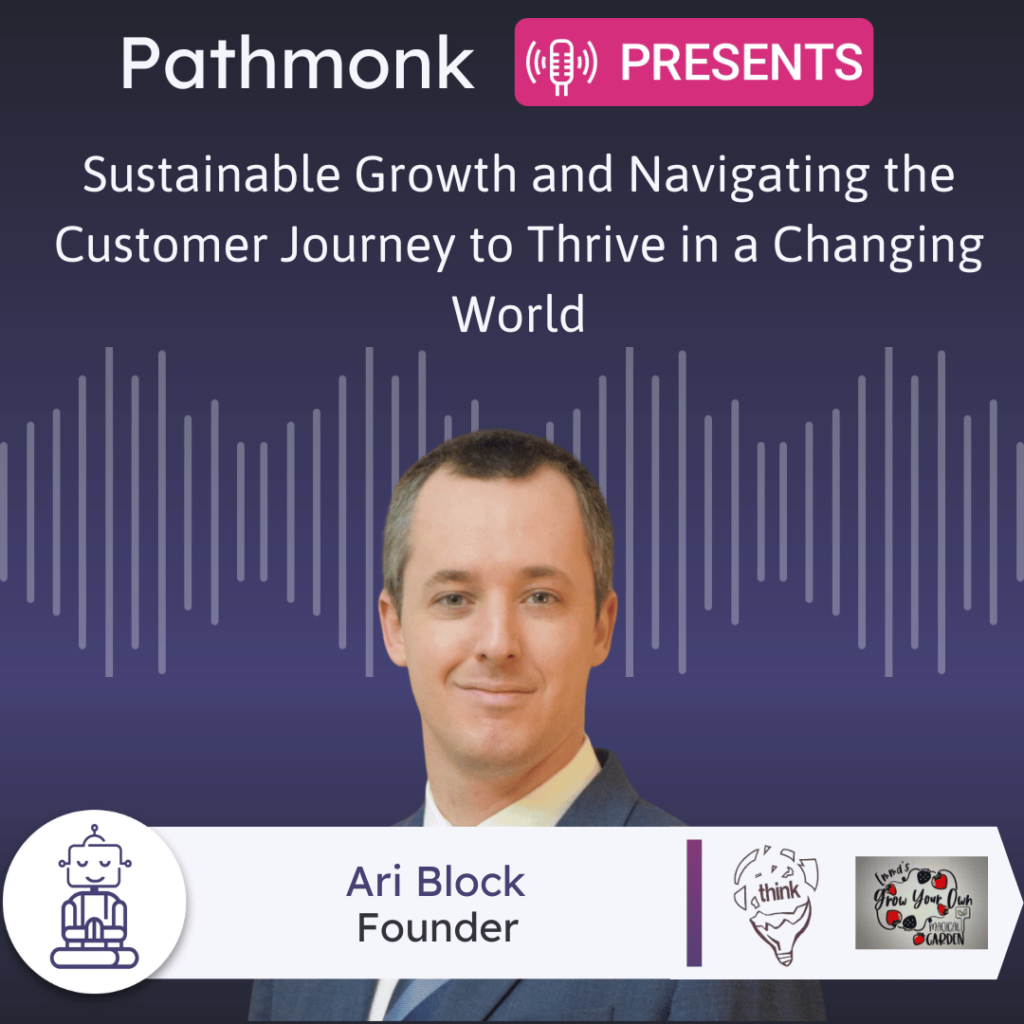 Introduction
Growth can be exponential but it doesn't mean anything if it's not sustainable. Ari Block, a Journalist, Public Speaker, Mentor, and Founder joins us to discuss his venture studio, Think, and one of their new initiatives, Emma's Magical Garden. Emma's Magical Garden aims to address the problem of children not eating healthy food and explores the concept of nutritional deserts. Ari emphasizes that their target customers are kids, the next generation, who are trying to navigate their relationship with healthy food in a world filled with cheap and appealing junk food options. Ari dives into their strategic approach to marketing, viewing growth as a crucial aspect of any business or venture. He believes that growth should be strategic and sustainable, rather than solely focused on rapid expansion. He emphasizes the importance of understanding the customer journey and tailoring marketing efforts accordingly. He acknowledges the challenges of reaching and engaging with their target audience of children and highlights the significance of using social media platforms to connect with them effectively. Ari's approach involves a deep understanding of the market, the needs of its customers, and the use of innovative and impactful marketing strategies to drive sustainable growth for his ventures.
Take The Next Step on Your Growth Journey
Growth Marketers in the show focus mostly on one of the three big problems. Increasing the amount of leads, reducing the customer acquisition cost or improving the lead quality – that's why they are in growth at the first place. Reports from Gartner & real experience from our guests show that >70% of the buying journey is happening online while the competition for leads online is increasing.
The step-by-step Ebook guide below will help you to get started & analyse the digital buying journey on your website. Take this cheat sheet to accelerate revenue for your company.
Free AI-Powered Buying Journey Toolkit
Learn how to optimize your buying journey and speed up your revenue with top strategies and invaluable resources.