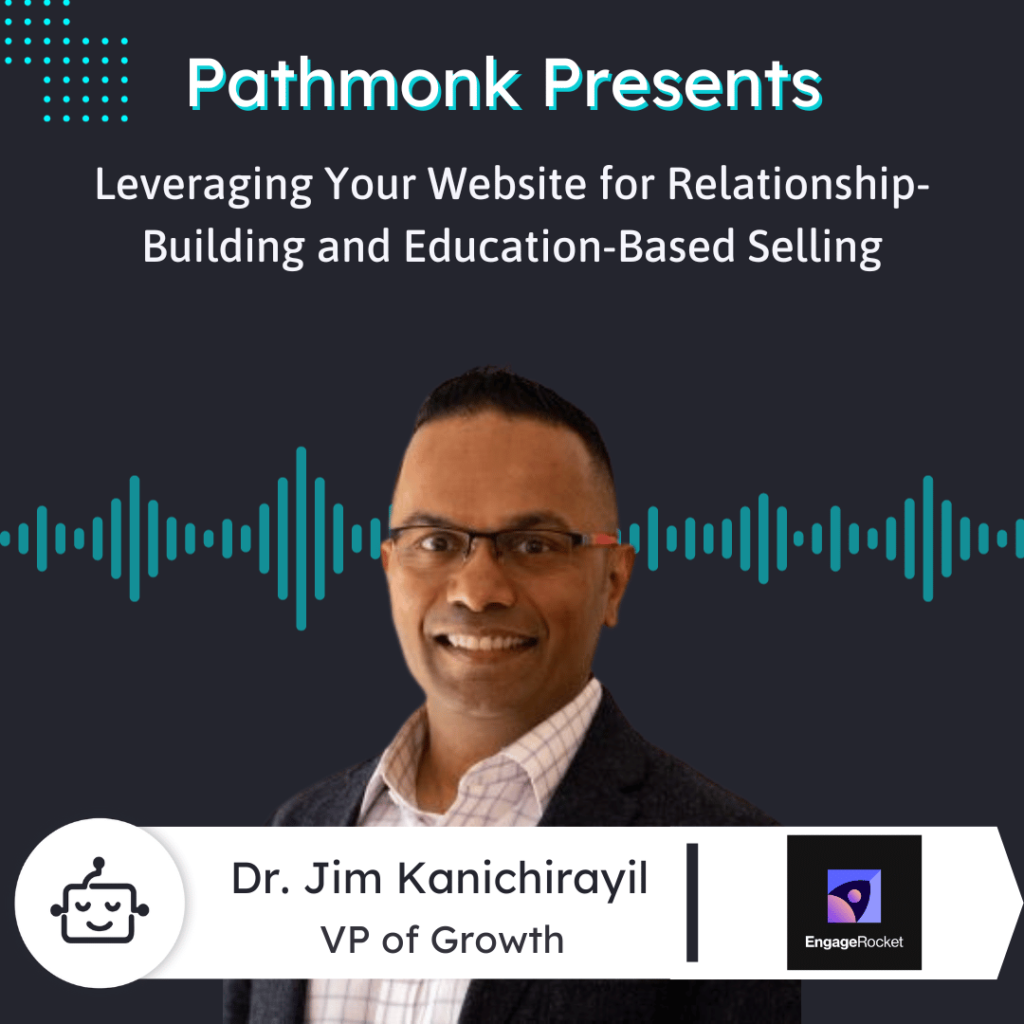 Introduction
The heart of a thriving business lies in its employees, and nurturing their engagement and fostering a positive company culture are fundamental steps on the path to success. EngageRocket helps you build great workplaces with people analytics. Dr. Jim Kanichirayil, VP of Growth and Product Evangelist highlights how EngageRocket helps small to midsize organizations build elite teams by creating a culture of continuous listening through data and analytics. In terms of clients, they are industry-agnostic in Asia but are exploring niche segments for their North American expansion, primarily targeting organizations with 300 to 3000 employees. EngageRocket strategically employs its website as a dynamic hub for relationship-building and education-based selling in their go-to-market strategy; playing a pivotal role in establishing connections and providing education that goes beyond sales. Through a content-centric approach, they offer valuable resources and interactive features, fostering engagement and meaningful conversations. Dr. Jim emphasizes the importance of authentic relationship-building that revolves around understanding buyer personas, personalizing interactions, and maintaining a customer-centric focus, with the aim of building trust and long-term partnerships. They proactively educate prospects on the significance of employee engagement and culture.
Take The Next Step on Your Growth Journey
Growth Marketers in the show focus mostly on one of the three big problems. Increasing the amount of leads, reducing the customer acquisition cost or improving the lead quality – that's why they are in growth at the first place. Reports from Gartner & real experience from our guests show that >70% of the buying journey is happening online while the competition for leads online is increasing.
The step-by-step Ebook guide below will help you to get started & analyse the digital buying journey on your website. Take this cheat sheet to accelerate revenue for your company.
Free AI-Powered Buying Journey Toolkit
Learn how to optimize your buying journey and speed up your revenue with top strategies and invaluable resources.