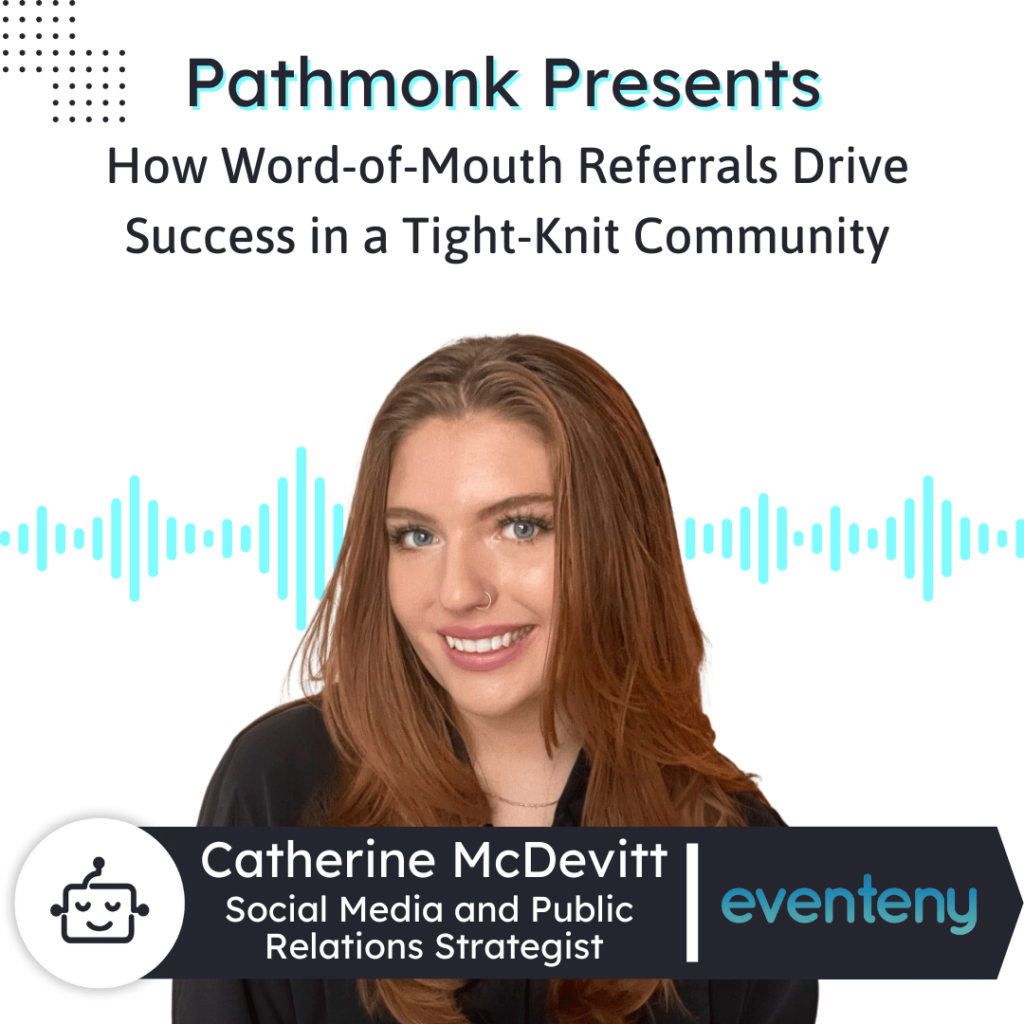 Introduction
From coordinating logistics and managing resources to addressing unexpected hiccups, event organizers navigate a complex landscape to ensure everything runs smoothly. If only there was a robust, user-friendly event management software. Eventeny is a real-time collaborative platform that empowers organizers to design a near-infinite number of events. Catherine McDevitt, Social Media and Public Relations Strategist discusses Eventeny's focus on making event planning easy for organizers of all types of events, from small local festivals to large enterprises like Comic-Con. Leveraging word-of-mouth referrals, a key driver of their customer acquisition, Eventeny capitalizes on the tight-knit community of event organizers who often recommend their platform to peers. Additionally, their website plays a pivotal role in the user journey, designed for simplicity and effectiveness in conveying their mission and call to action, making it accessible even to those unfamiliar with event management software. With a strong commitment to user-friendliness and a focus on direct interactions with event organizers through conferences and personal engagement, Eventeny continues to thrive in the dynamic world of event planning. In terms of PR, Catherine is excited about the person-to-person interactions and attending conferences to better understand the needs and pain points of event organizers, especially in the context of the challenges posed by COVID-19.
Take The Next Step on Your Growth Journey
Growth Marketers in the show focus mostly on one of the three big problems. Increasing the amount of leads, reducing the customer acquisition cost or improving the lead quality – that's why they are in growth at the first place. Reports from Gartner & real experience from our guests show that >70% of the buying journey is happening online while the competition for leads online is increasing.
The step-by-step Ebook guide below will help you to get started & analyse the digital buying journey on your website. Take this cheat sheet to accelerate revenue for your company.
Free AI-Powered Buying Journey Toolkit
Learn how to optimize your buying journey and speed up your revenue with top strategies and invaluable resources.