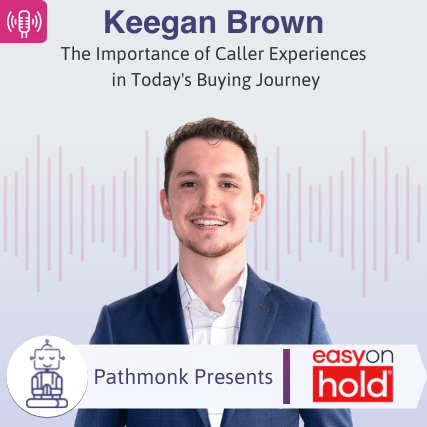 We've all experienced the feeling of being on hold. The repetitive music never seems to the end, the same old voiceovers reminding us that our call is not in fact important to them. It's enough to stop us from trying. Easy On Hold is on a mission to change the caller experience and reminds us of the critical role it can play in a buying journey. Senior Marketing Manager, Keegan Brown dives into their efforts to remind people of the problem and help them improve customer experience and the buying journey overall. In their website upgrade, Keegan and the team are hyper-focused on messaging, aligning with their target market, and building brand trust.
Take The Next Step on Your Growth Journey
Growth Marketers in the show focus mostly on one of the three big problems. Increasing the number of leads, reducing the customer acquisition cost, or improving the lead quality – that's why they are in growth in the first place. Reports from Gartner and real experience from the guests show that >70% of the buying journey is happening online.
The step-by-step Ebook guide below will help you to get started and analyze the digital buying journey on your website. Take this cheat sheet to accelerate revenue for your company. The buying process has changed, has your website experience?
Get The Buying Journey Guide
Read practical advice, best practices, and expert tips to help you become a master of your website's buying journey