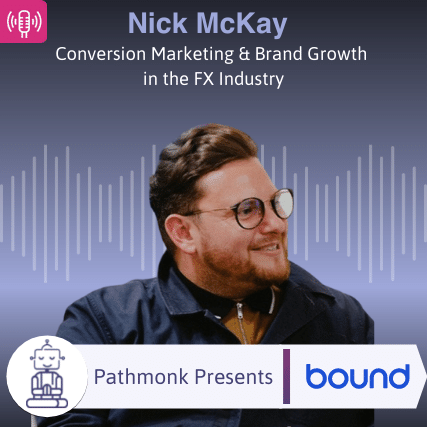 The foreign exchange market has been an industry filled with doubts, challenges, and trust issues. On a mission to simplify FX and become the world's first digital FX broker built for the 21st century is Bound. Bound's software protects your business from fluctuating exchange rates and gives you access to a better FX experience you can trust. Passionately joining us to discuss the revolutionary steps of Bound is Brand Director, Nick McKay. Nick dives into his brand growth efforts, the importance of education, and how building trust is critical to their conversion marketing.
Take The Next Step on Your Growth Journey
Growth Marketers in the show focus mostly on one of the three big problems. Increasing the number of leads, reducing the customer acquisition cost, or improving the lead quality – that's why they are in growth in the first place. Reports from Gartner and real experience from the guests show that >70% of the buying journey is happening online.
The step-by-step Ebook guide below will help you to get started and analyze the digital buying journey on your website. Take this cheat sheet to accelerate revenue for your company. The buying process has changed, has your website experience?
Get The Buying Journey Guide
Read practical advice, best practices, and expert tips to help you become a master of your website's buying journey