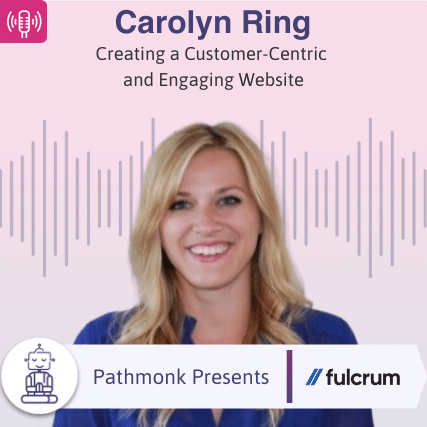 It's easy to get wrapped up in cool imagery, rich content, software jargon, and technical details but does your website actually speak to your audience and engage them. On a mission to create a more engaging website that is customer-centric is Digital Marketing Manager at Fulcrum, Carolyn Ring. Fulcrum is a SaaS platform allowing small and mid-sized manufacturers to improve efficiency through workflow optimization and automated data collection. Carolyn dives into her tactics and experiences when it comes to trying to support customers and convert them. She looks to the future of an interactive and engaging website.
Take The Next Step on Your Growth Journey
Growth Marketers in the show focus mostly on one of the three big problems. Increasing the number of leads, reducing the customer acquisition cost, or improving the lead quality – that's why they are in growth in the first place. Reports from Gartner and real experience from the guests show that >70% of the buying journey is happening online.
The step-by-step Ebook guide below will help you to get started and analyze the digital buying journey on your website. Take this cheat sheet to accelerate revenue for your company. The buying process has changed, has your website experience?
Get The Buying Journey Guide
Read practical advice, best practices, and expert tips to help you become a master of your website's buying journey