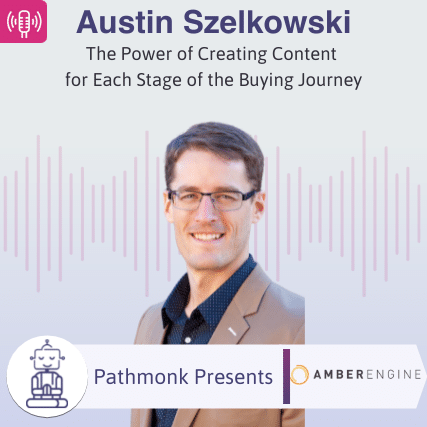 The eCommerce industry thrived during the pandemic; with 10 years' worth of growth in just 3 months. Helping businesses navigate and optimize marketplaces and multiple channels is Amber Engine; a next-gen product information management (PIM) software that organizes all your product-related data in one place and simplifies advanced optimizations. The Director of Marketing, Austin Szelkowski deep-dives into their efforts to educate and advertise to an audience that doesn't know they need their solution. With a longer buying journey crafting and mapping out content that matches a buyers' stage is critical to supporting sales and speeding up the buying journey overall.
Take The Next Step on Your Growth Journey
Growth Marketers in the show focus mostly on one of the three big problems. Increasing the number of leads, reducing the customer acquisition cost, or improving the lead quality – that's why they are in growth in the first place. Reports from Gartner and real experience from the guests show that >70% of the buying journey is happening online.
The step-by-step Ebook guide below will help you to get started and analyze the digital buying journey on your website. Take this cheat sheet to accelerate revenue for your company. The buying process has changed, has your website experience?
Get The Buying Journey Guide
Read practical advice, best practices, and expert tips to help you become a master of your website's buying journey