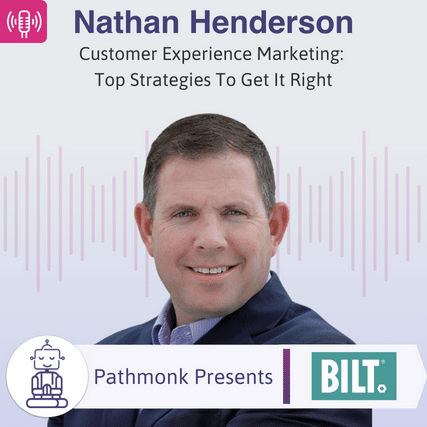 Your new piece of furniture or equipment is ready to become a part of your home. But assembly is not as simple as you hoped it would be. Confusing images have made the experience more frustrating than exciting. The BILT app provides official 3D interactive intelligent instructions; revolutionizing the way companies connect to their consumer. Chairman and CEO, Nathan Henderson gives us a look behind the curtain while reminding the listeners that customer experience is your most powerful tool. By empowering the customer experience and enriching people's lives your customers become your largest sales and marketing engine.
Take The Next Step on Your Growth Journey
Growth Marketers in the show focus mostly on one of the three big problems. Increasing the number of leads, reducing the customer acquisition cost, or improving the lead quality – that's why they are in growth in the first place. Reports from Gartner and real experience from the guests show that >70% of the buying journey is happening online.
The step-by-step Ebook guide below will help you to get started and analyze the digital buying journey on your website. Take this cheat sheet to accelerate revenue for your company. The buying process has changed, has your website experience?
Get The Buying Journey Guide
Read practical advice, best practices, and expert tips to help you become a master of your website's buying journey