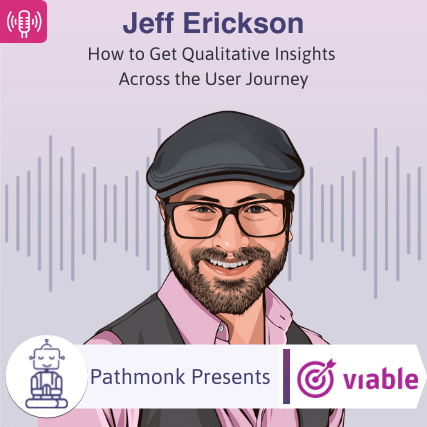 It's easy for us to get swept up in the value of our products and solutions. We know all the benefits and all the features but is it the same for the end-user? Customer feedback can ensure that your product or solution is designed and perfected with the customer in mind. Helping to provide qualitative insights with customer feedback on a loop is Viable. Viable aggregates qualitative data to help teams understand how their customers think and feel about the products and services they provide. Founder and CPO, Jeff Erickson dives into their solution more and gives us his perspective on their user journey, the role of their website, and their growth efforts overall.
Take The Next Step on Your Growth Journey
Growth Marketers in the show focus mostly on one of the three big problems. Increasing the number of leads, reducing the customer acquisition cost, or improving the lead quality – that's why they are in growth in the first place. Reports from Gartner and real experience from the guests show that >70% of the buying journey is happening online.
The step-by-step Ebook guide below will help you to get started and analyze the digital buying journey on your website. Take this cheat sheet to accelerate revenue for your company. The buying process has changed, has your website experience?
Get The Buying Journey Guide
Read practical advice, best practices, and expert tips to help you become a master of your website's buying journey