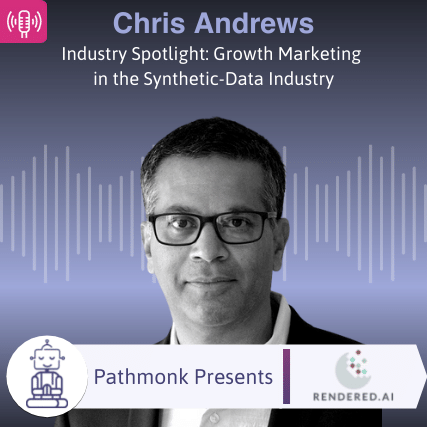 As early adopters and innovators, we were eager to chat with COO and Head of Product at Rendered.AI, Chris Andrews, to get insight into growth marketing in a growing and niche space. Rendered.AI is a platform as a service for creating synthetic data. Data is critical to machine learning and artificial systems but a lack of data and challenges around collecting it can hold back the growth of this technology. Rendered.Ai is on a mission to fill the gap and help companies overcome costs and challenges in acquiring and using real-world data. Chris helps us to understand the industry more and offers us his perspective on growth marketing for 3 key buying personas.  
Take The Next Step on Your Growth Journey
Growth Marketers in the show focus mostly on one of the three big problems. Increasing the number of leads, reducing the customer acquisition cost, or improving the lead quality – that's why they are in growth in the first place. Reports from Gartner and real experience from the guests show that >70% of the buying journey is happening online.
The step-by-step Ebook guide below will help you to get started and analyze the digital buying journey on your website. Take this cheat sheet to accelerate revenue for your company. The buying process has changed, has your website experience?
Get The Buying Journey Guide
Read practical advice, best practices, and expert tips to help you become a master of your website's buying journey