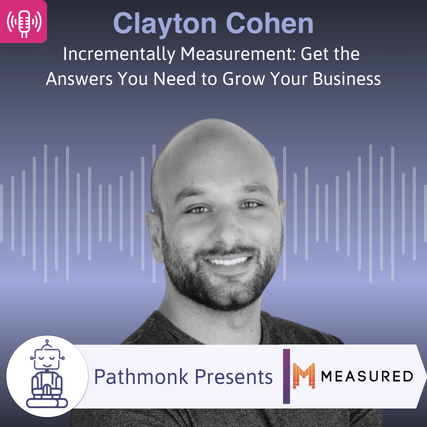 It's pretty common for us to hear marketers desperate to execute attribution and truly understand the value of channels that connect them to potential customers. Helping brands grow by identifying the incremental contribution of paid media to business outcomes and providing a single source of truth for media investment decisions is Measured. Director of Product Marketing, Clayton Cohen deep dives into incrementally measurement and what it means to marketers in their efforts to successfully grow a business.
Take The Next Step on Your Growth Journey
Growth Marketers in the show focus mostly on one of the three big problems. Increasing the number of leads, reducing the customer acquisition cost, or improving the lead quality – that's why they are in growth in the first place. Reports from Gartner and real experience from the guests show that >70% of the buying journey is happening online.
The step-by-step Ebook guide below will help you to get started and analyze the digital buying journey on your website. Take this cheat sheet to accelerate revenue for your company. The buying process has changed, has your website experience?
Get The Buying Journey Guide
Read practical advice, best practices, and expert tips to help you become a master of your website's buying journey