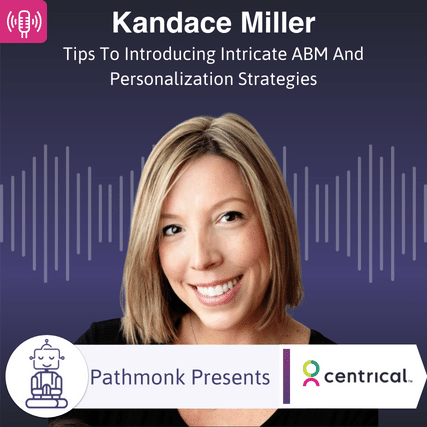 Should we not all be on a mission to inspire and guide our employees in an effort to drive revenue? On a mission to unlock the potential of your people, Centrical provides an employee-centric success platform that holistically navigates employees to success. Although new to the company, Head of Global Demand Generation, Kandace Miller passionately dives into her role at Centrical and her efforts to dive deeper into ABM and personalization strategies. With the main goal of creating independent and optimized buying journeys, Kandace is eager to provide quick time to value coupled with relevant and desired content.
Take The Next Step on Your Growth Journey
Growth Marketers in the show focus mostly on one of the three big problems. Increasing the number of leads, reducing the customer acquisition cost, or improving the lead quality – that's why they are in growth in the first place. Reports from Gartner and real experience from the guests show that >70% of the buying journey is happening online.
The step-by-step Ebook guide below will help you to get started and analyze the digital buying journey on your website. Take this cheat sheet to accelerate revenue for your company. The buying process has changed, has your website experience?
Get The Buying Journey Guide
Read practical advice, best practices, and expert tips to help you become a master of your website's buying journey