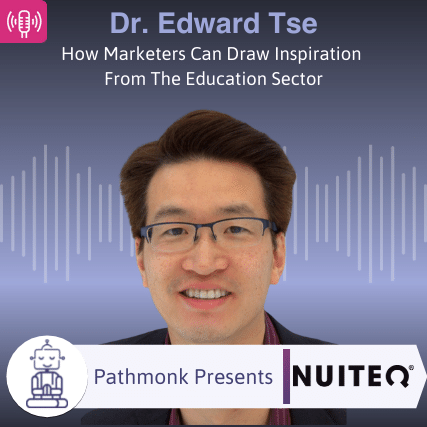 As we begin to add Tablets, iPhones, iPads, laptops, and notebooks to our technology armory it is easy to lose that human touch and interaction. Enabling teams, educational institutions, and businesses to add value through smarter human interaction is NUITEQ; a collaborative software company. As online buyers and users both demand and expect more we as marketers must inspire and talk to the goals of our buyers. Bringing educational technology into the 21st Century, VP of Customer Engagement and Privacy Officer, Dr. Edward Tse shows us how marketers can draw inspiration from how they are transforming human interactions in the education sector and beyond.
Take The Next Step on Your Growth Journey
Growth Marketers in the show focus mostly on one of the three big problems. Increasing the number of leads, reducing the customer acquisition cost, or improving the lead quality – that's why they are in growth in the first place. Reports from Gartner and real experience from the guests show that >70% of the buying journey is happening online.
The step-by-step Ebook guide below will help you to get started and analyze the digital buying journey on your website. Take this cheat sheet to accelerate revenue for your company. The buying process has changed, has your website experience?
Get The Buying Journey Guide
Read practical advice, best practices, and expert tips to help you become a master of your website's buying journey