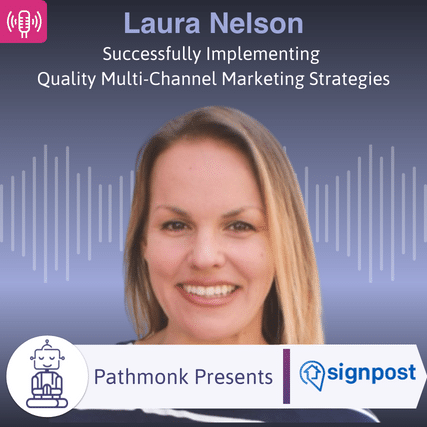 Reviews and customer experience are playing a critical role in any buyer's journey. Prioritizing customer experience and connection can generate loyal advocates and returning customers. Helping local businesses attract, connect with, and grow their customer base is Signpost. The VP of Marketing, Laura E. Nelson joins our host to dive into her multi-channel marketing strategies and their efforts to invest in SEO, email marketing, and content. Laura looks to the future of Signpost and is aiming to strike the balance between a feature and value-based website.
Take The Next Step on Your Growth Journey
Growth Marketers in the show focus mostly on one of the three big problems. Increasing the number of leads, reducing the customer acquisition cost, or improving the lead quality – that's why they are in growth in the first place. Reports from Gartner and real experience from the guests show that >70% of the buying journey is happening online.
The step-by-step Ebook guide below will help you to get started and analyze the digital buying journey on your website. Take this cheat sheet to accelerate revenue for your company. The buying process has changed, has your website experience?
Get The Buying Journey Guide
Read practical advice, best practices, and expert tips to help you become a master of your website's buying journey