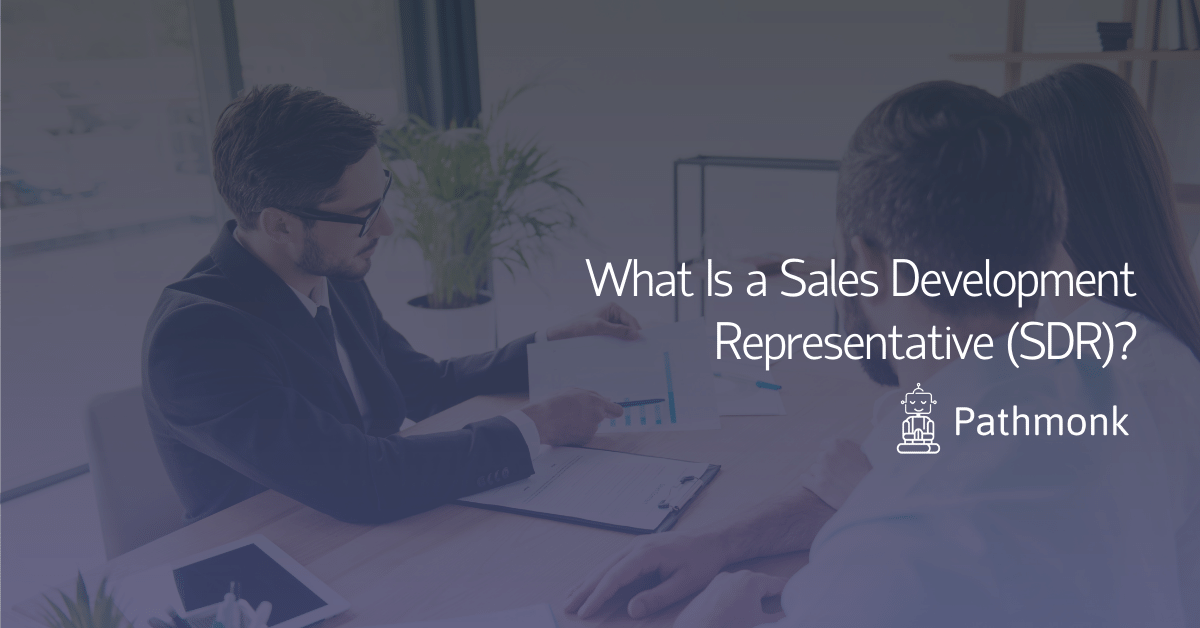 The sales development representative (SDR) is a role that is usually part of an inside sales team. However, this role is very different from other sales positions because it does not focus strictly on closing sales. Instead, individuals in this position focus on moving prospective buyers and new leads through the sales pipeline.
The SDR specializes in improving quality lead generation so that they can effectively set up appointments for account managers/account executives with sales qualified leads.
So, as an sales development rep, your job is not to focus on closing the sale but to connect with as many leads as possible to determine if they're a good fit for the company and worth further nurturing in an attempt to get them further along in the pipeline until they can be passed to a sales rep who does focus on closing.
The SDR is also the perfect person to reach out to leads at the earliest stages of the pipeline to find out if have a real intention or ability to make the final purchase, or if they have questionable (or non-existent) motives.
This role, unlike the traditional sales reps, is usually compensated for the number of sales qualified appointments they can set up, instead of the number of deals that actually close. 
Let's take a closer look at the responsibilities and tasks that most sales development reps face, the skills they need to succeed, and how automated solutions can help.
Free AI-Powered Buying Journey Toolkit
Learn how to optimize your buying journey and speed up your revenue with top strategies and invaluable resources.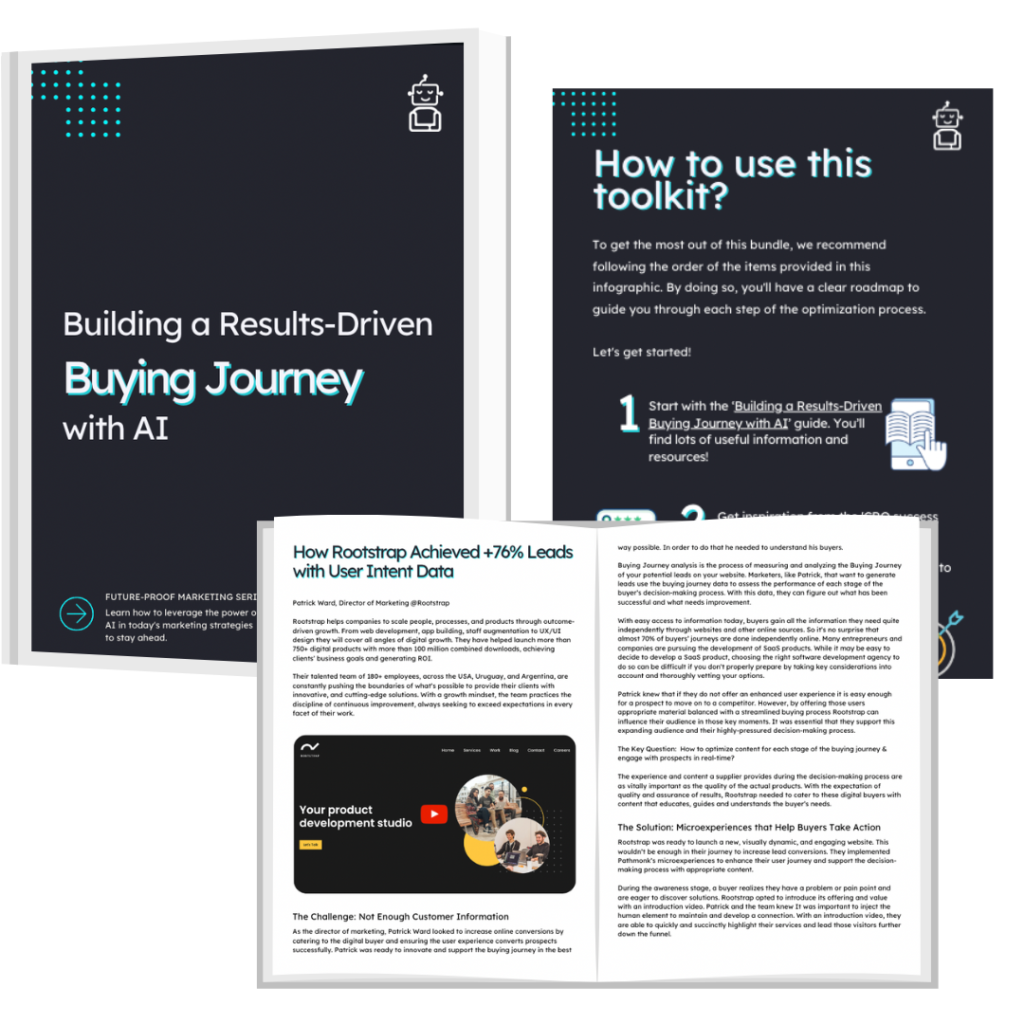 What Are the Responsibilities of an SDR?
A sales development rep's responsibilities are varied and unique but can be summed up as three main things: outreach, prospecting, and lead qualification.
The SDR will receive the new lead information from the marketing team, and then it will be their job to qualify those leads and even begin nurturing them before passing them on to the rep or manager who will take them through the final step of the pipeline.
This means that the SDR will also be responsible for learning about the prospect's needs and how their businesses function, and how they are positioned in their industry.
From there, they should be able to determine if the lead is a good fit for their organization's product or service. Only then should they schedule a meeting with the account manager/sales rep.
Of course, the job isn't just about gathering information about a potential lead. 
It's also about providing information to that same lead.
The SDR is responsible for the education of prospects on the product or service, and they should be able to provide a variety of resources while answering any questions that may come up during the nurturing phases.
This education process can actually help qualify the leads even further, as the potential client understands more about their own needs and how the given product or service can help or how it doesn't quite fit their needs.
What Does a Sales Development Representative Do?
With such a wide range of responsibilities, a sales development representative may be required to perform an equally wide range of tasks. This could include:
Connecting with as many leads as possible (but with a few caveats, as explained below). From phone calls to emails to social media and almost anything else, you need to find the perfect way to make first contact will all those potential leads. 
Doing plenty of research. It's critical to know what the market looks like before you can make a pitch for your products and services. Along the same lines, you need to research your prospects so you can show that you understand their needs and really believe your solution can help.
Updating the CRM with the right information. Keeping this information current is critical so the organization will always know where every lead currently stands, what their contact information is, and what they can do to improve the sales process. 
Discovering the prospect's needs and determining whether or not the organization can fulfill them. This is a critical element because it contributes the customer fit. If they don't fit within the necessary size, budget, or timeline, then they are not a sales qualified lead.
How to Succeed as a Sales Development Representative
There are some specific skills that will help significantly in this role. To be a successful SDR, you should be able to:
1. Balance quality and quantity of leads
How much time do you spend on outreach? Do you focus on fewer prospects or do you branch out and try to connect with as many leads as possible? Should you slow down and keep your attention on those who seem more qualified?
It's critical to know how to effectively allocate your time. If it's not a sales-qualified lead, then it's time to move on. If a potential lead simply has a few concerns that you know you can help them overcome, then it may be worth spending a little extra time.
2. Develop phone/video communication skills
Communicating with someone over a distance is a challenge for many SDRs. When you don't have the experience to speak confidently and easily over the phone or a video conference, it's not going to help anyone move through the sales funnel.
The only way to get this experience is to spend a lot of time on the phone and actively look for ways to improve your skills from one call to the next.
This will allow you to hear the most common concerns at different levels of the sales funnel and develop an immediate and confident response to them all.
Automated solutions have made lead qualification much easier in most cases. The right tools can quickly eliminate leads that have no real motivation/capacity to become a client.
At some point, however, these leads need to hear the voice of a real person and want to know that a real person is listening to them in turn.
An SDR needs to gather valuable information from real conversations and do the things that only humans can do – like form lasting connections.
As the human voice, you will also be able to immediately change tactics when it's obvious that one thing isn't working for the potential, or that they have more interest in something else. When you hear a real need, you can pivot and focus on that need, making the lead feel far more appreciated.
The services and products you are selling can change quickly, and the more you know about what your products and their development, the more confident you'll sound and the more success you have.
You need to be able to dive deep into the products and services because you are going to face a lot of questions about them. Do you know their value? Do you believe in your product? 
You may not have created the product, but you had better become an expert on it pretty quickly. Whether you're relying on the in-house resources, other SDRs, or the people who did, in fact, create the product, you have to learn all about the whole thing before you get on your first call if you really want to be successful.
You will also need to learn about the ideal customer profile. You have to be familiar with the problems they face and how the marketplace is changing. Constant learning isn't an option, it's a necessity.
As an SDR, you're not going to get the same attention that a closer is going to get. They're the ones that get the celebration when they close a massive deal that will keep the company profitable for the next few months.
But you had a huge part in that sale – and you should never forget that. (And this is another reason for keeping the CRM updated. It will ensure that others don't forget it either.)
You spend your days sending out all those emails and making all those calls, and while you may not get the same sort of accolades, when you know for yourself that the company is thriving because of your work, it will make it much easier to come in the next day and start sending out all those emails and making those phone calls again.
The SDR plays a critical role in an effective sales team, though it often goes unfulfilled in many organizations.
Even if a company cannot fill the position with a person at this time, that doesn't mean that it has to forgo these important tasks and responsibilities.
A huge part of this process can be automated, and more and more companies are seeing success through this kind of technological implementation. Our lead qualification tool, for example, knows your deal value, qualifies leads, and routes prospects automatically.
That doesn't mean a company can completely skip out on the human touch, though. At some point, the prospective is going to want to have a conversation with the right people, and someone is going to have to help the prospective really understand why this is a critical product or service for them and encourage them to take another step through the sales funnel.
Automating certain process can eliminate unqualified leads before the human voice is even necessary so you, or the SDR, can spend less time on the qualification process but still get more qualified leads.
Smart website analytics made simple
Understand your user intent, buying journey, and enhanced attribution in one unified hub. Up to 10x conversions.