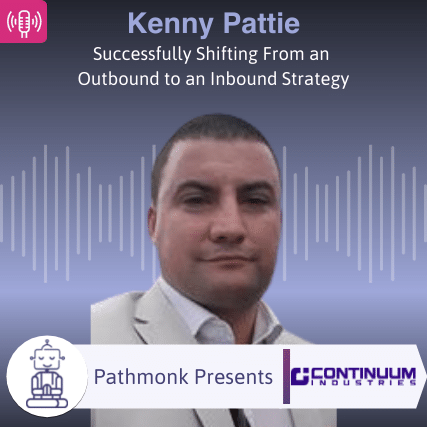 Starting new projects can be exciting and filled with unknowns. To grow and develop we must take risks but limiting the mistakes early on in a project can be critical to its success. Continuum Industries has developed a technology that is changing the way planners and engineers design and deliver infrastructure projects. Marketing Manager, Kenny Pattie has recently joined the team at a key growth stage. They have found success in their outbound campaigns and Kenny looks to take it further with an inbound strategy that leverages quality content and an optimized website.
Take The Next Step on Your Growth Journey
Growth Marketers in the show focus mostly on one of the three big problems. Increasing the number of leads, reducing the customer acquisition cost, or improving the lead quality – that's why they are in growth in the first place. Reports from Gartner and real experience from the guests show that >70% of the buying journey is happening online.
The step-by-step Ebook guide below will help you to get started and analyze the digital buying journey on your website. Take this cheat sheet to accelerate revenue for your company. The buying process has changed, has your website experience?
Get The Buying Journey Guide
Read practical advice, best practices, and expert tips to help you become a master of your website's buying journey