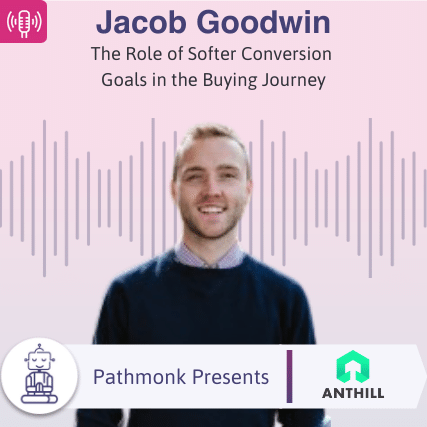 Making sure a customer or prospect has the best experience with your brand should be a priority in any marketing strategy. It's an opportunity to build loyalty and establish yourself as an expert and authority within an industry. Helping businesses do this is Anthill with their one solution to manage an entire buying journey. Senior Marketing Executive, Jacob Goodwin gives us an overview of who they serve and how they also improve and support their buying journey. Jacob acknowledges the stage of a buyer and provides softer, low-committing conversion goals for those who are not quite ready to commit to a demo.
Take The Next Step on Your Growth Journey
Growth Marketers in the show focus mostly on one of the three big problems. Increasing the number of leads, reducing the customer acquisition cost, or improving the lead quality – that's why they are in growth in the first place. Reports from Gartner and real experience from the guests show that >70% of the buying journey is happening online.
The step-by-step Ebook guide below will help you to get started and analyze the digital buying journey on your website. Take this cheat sheet to accelerate revenue for your company. The buying process has changed, has your website experience?
Get The Buying Journey Guide
Read practical advice, best practices, and expert tips to help you become a master of your website's buying journey