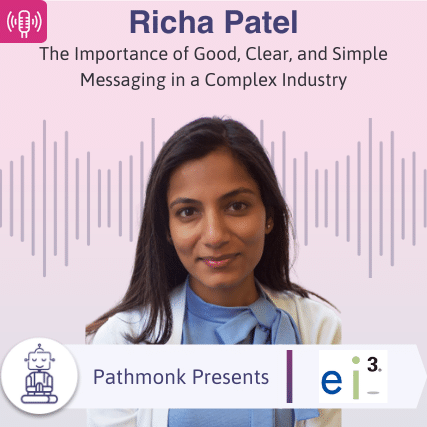 We were excited to welcome a guest from an industry we have yet to explore. Richa Patel is the Head of Marketing and Communications at ei3, who is dedicated to improving machines and processes with AI for industrial manufacturing. Richa helps us to understand the industry, the personas, and how they reach their audience. The industry is complex and expectations are high so Richa and the team focus their efforts on clear value and simple messaging. With the need and awareness already developed their personas require more nurturing with this clear and simple messaging.
Take The Next Step on Your Growth Journey
Growth Marketers in the show focus mostly on one of the three big problems. Increasing the number of leads, reducing the customer acquisition cost, or improving the lead quality – that's why they are in growth in the first place. Reports from Gartner and real experience from the guests show that >70% of the buying journey is happening online.
The step-by-step Ebook guide below will help you to get started and analyze the digital buying journey on your website. Take this cheat sheet to accelerate revenue for your company. The buying process has changed, has your website experience?
Get The Buying Journey Guide
Read practical advice, best practices, and expert tips to help you become a master of your website's buying journey