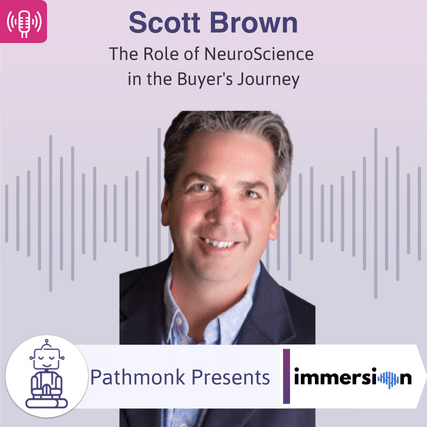 We spend large portions of our budgets on developing content and marketing strategies and in our efforts to research and provide what our consumers want we can't always be sure; leaving money spent and minimal results gained. Immersion is a neuroscience software platform that measures people's unconscious neurological connection to an experience or piece of content as it is happening; using the smartwatch they already own. CEO, Scott Brown helps us to see the value they offer marketing managers and brand leaders and the growing role of neuroscience in the buyer's journey.
Take The Next Step on Your Growth Journey
Growth Marketers in the show focus mostly on one of the three big problems. Increasing the number of leads, reducing the customer acquisition cost, or improving the lead quality – that's why they are in growth in the first place. Reports from Gartner and real experience from the guests show that >70% of the buying journey is happening online.
The step-by-step Ebook guide below will help you to get started and analyze the digital buying journey on your website. Take this cheat sheet to accelerate revenue for your company. The buying process has changed, has your website experience?
Get The Buying Journey Guide
Read practical advice, best practices, and expert tips to help you become a master of your website's buying journey