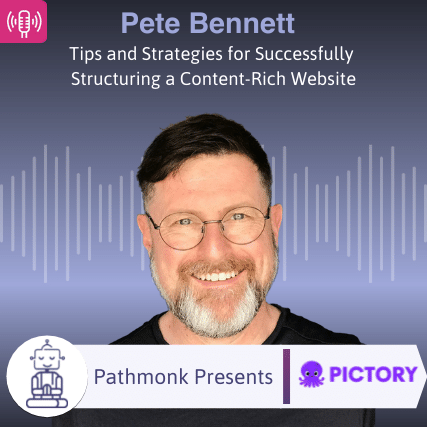 Have a passion for creating content but want to level up with video content? However, you aren't highly skilled in video editing. Well, Pictory can solve that problem. Pictory's powerful AI enables you to create and edit professional-quality videos using text, with no technical skills required or software to download. The Head of Growth, Pete Bennett gives us valuable insight into shaping a structured and content-rich website and how Pictory can help others do just that. With the goal of simplifying the buying journey, Pete is focused on content that offers value and limits confusion. Get more from Pete.
Take The Next Step on Your Growth Journey
Growth Marketers in the show focus mostly on one of the three big problems. Increasing the number of leads, reducing the customer acquisition cost, or improving the lead quality – that's why they are in growth in the first place. Reports from Gartner and real experience from the guests show that >70% of the buying journey is happening online.
The step-by-step Ebook guide below will help you to get started and analyze the digital buying journey on your website. Take this cheat sheet to accelerate revenue for your company. The buying process has changed, has your website experience?
Get The Buying Journey Guide
Read practical advice, best practices, and expert tips to help you become a master of your website's buying journey