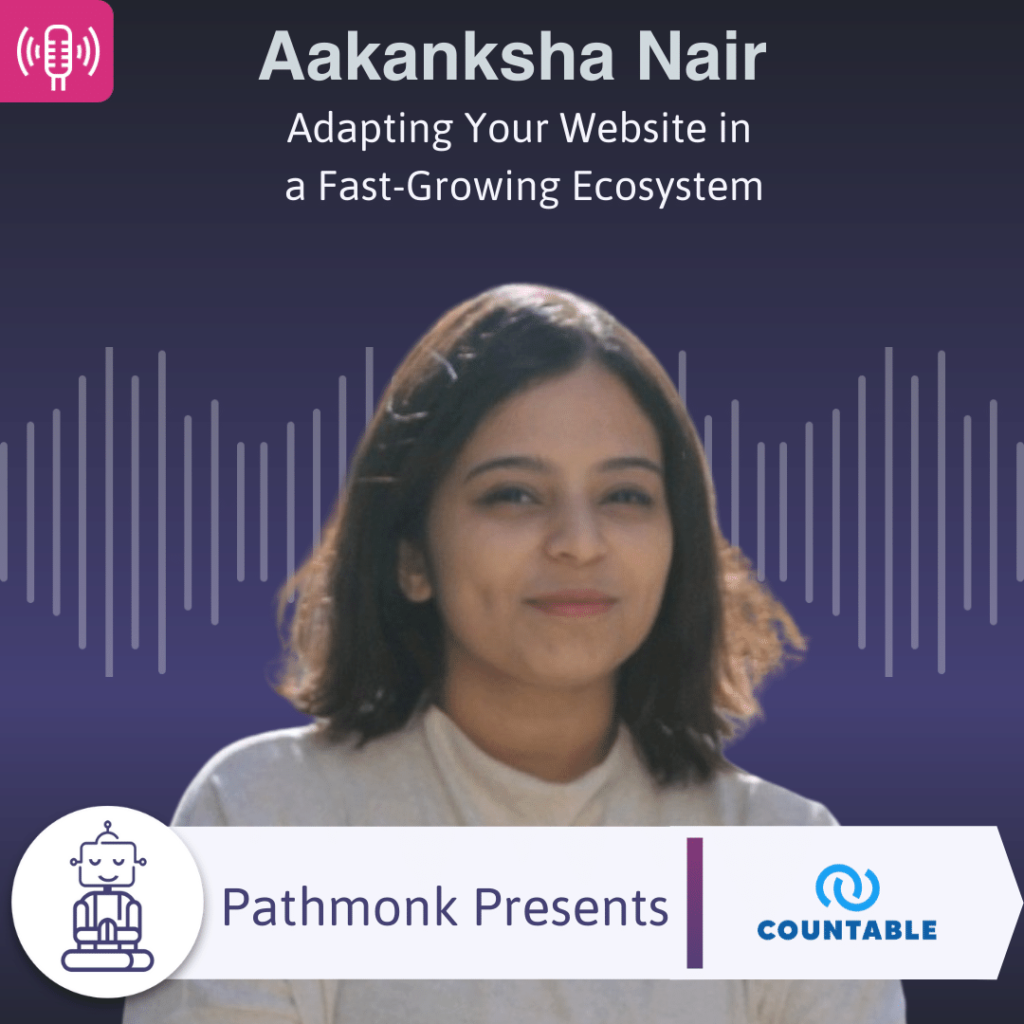 Time is precious and leveraging tools and technology is an excellent opportunity to help us save some of it. Countable is saving accounts time by making engagements simpler with an integrated and cloud-based platform that enables them to automate engagements, standardize work, and centralize workflows. Aakanksha Nair, Marketing Manager at Countable, helps us to understand the many benefits of their solution and the future of collaboration in the industry. As automation, technology and the industry are always changing Aakanksha and her team is working to always adapt their website experience and keep content updated in this fast-growing ecosystem.
Take The Next Step on Your Growth Journey
Growth Marketers in the show focus mostly on one of the three big problems. Increasing the number of leads, reducing the customer acquisition cost, or improving the lead quality – that's why they are in growth in the first place. Reports from Gartner and real experience from the guests show that >70% of the buying journey is happening online.
The step-by-step Ebook guide below will help you to get started and analyze the digital buying journey on your website. Take this cheat sheet to accelerate revenue for your company. The buying process has changed, has your website experience?
Get The Buying Journey Guide
Read practical advice, best practices, and expert tips to help you become a master of your website's buying journey