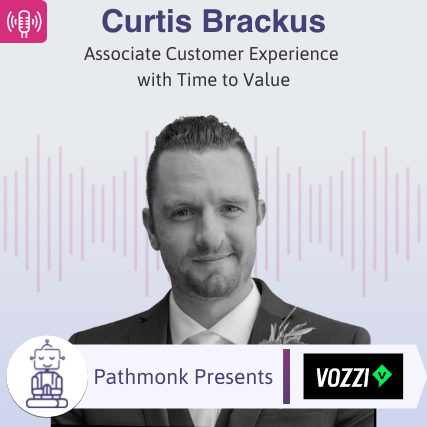 Giving a heightened customer experience means customer retention and customer loyalty. Yet some still miss the mark by overthinking innovation with big transformation. The VP of marketing at Vozzi, Curtis Brackus keeps it simple; give clients results quickly while remaining consistent, reliable, and never forgetting the human touch. Curtis discusses the inception of Vozzi, a mass-text company helping sports teams message and connect with fans. Although the beginning of Vozzi's success was a chance taken it was a reminder that text messaging is not dead and sports fans remain forever loyal.
Take The Next Step on Your Growth Journey
Growth Marketers in the show focus mostly on one of the three big problems. Increasing the number of leads, reducing the customer acquisition cost, or improving the lead quality – that's why they are in growth in the first place. Reports from Gartner and real experience from the guests show that >70% of the buying journey is happening online.
The step-by-step Ebook guide below will help you to get started and analyze the digital buying journey on your website. Take this cheat sheet to accelerate revenue for your company. The buying process has changed, has your website experience?
Get The Buying Journey Guide
Read practical advice, best practices, and expert tips to help you become a master of your website's buying journey