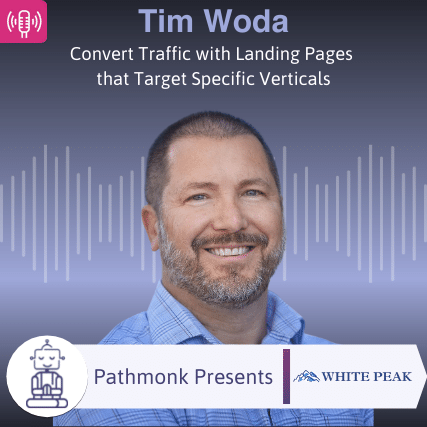 Getting your business up to date with its digital marketing strategy can require many individuals, ideas, time, and effort. It's no wonder that digital agencies are booming as people work to keep up with the expanding online world. But with all the agencies out there White Peak likes to stand out by being your strategic growth partner that harnesses the web to grow your business. The founder and CEO, Tim Woda joins us to discuss his experience with growth, their clientele, and how they work to convert traffic with landing pages that target each persona, industry, and vertical.
Take The Next Step on Your Growth Journey
Growth Marketers in the show focus mostly on one of the three big problems. Increasing the number of leads, reducing the customer acquisition cost, or improving the lead quality – that's why they are in growth in the first place. Reports from Gartner and real experience from the guests show that >70% of the buying journey is happening online.
The step-by-step Ebook guide below will help you to get started and analyze the digital buying journey on your website. Take this cheat sheet to accelerate revenue for your company. The buying process has changed, has your website experience?
Get The Buying Journey Guide
Read practical advice, best practices, and expert tips to help you become a master of your website's buying journey