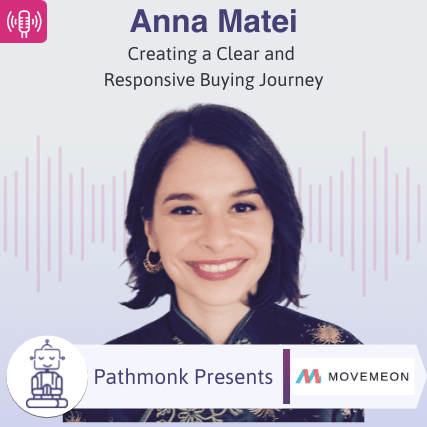 The director of marketing and operations, Anna Matei at Movemeon joined us today. MoveMeOn provides online career exploration and hiring for freelance and permanent roles across start-ups, scale-ups, consultancies, corporates, private equity & venture capital. Anna discusses their detailed personas and offers us insights into their acquisition channels. As their website is a key channel to lead generation Anna looks to create a clear and responsive buying journey while encouraging a multi-channel sales funnel.
Take The Next Step on Your Growth Journey
Growth Marketers in the show focus mostly on one of the three big problems. Increasing the number of leads, reducing the customer acquisition cost, or improving the lead quality – that's why they are in growth in the first place. Reports from Gartner and real experience from the guests show that >70% of the buying journey is happening online.
The step-by-step Ebook guide below will help you to get started and analyze the digital buying journey on your website. Take this cheat sheet to accelerate revenue for your company. The buying process has changed, has your website experience?
Get The Buying Journey Guide
Read practical advice, best practices, and expert tips to help you become a master of your website's buying journey