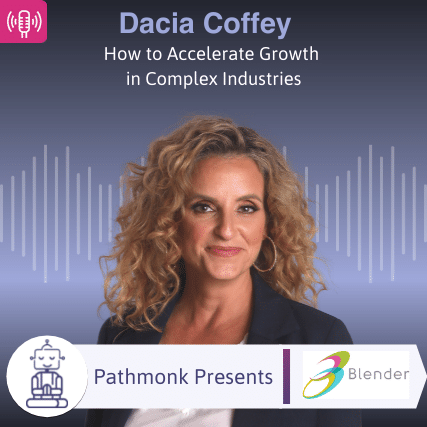 If there is one thing you can rely on, it's change. Change is constant and even more so in the marketing world. From changing trends to new technology to an expanding social world it can be tiring and challenging to keep up with. On a mission to help is Marketing Blender, a full-service B2B marketing agency specializing in aligning sales and marketing to accelerate growth. We loved speaking with the CEO, Dacia Coffey who dives into their audience and how they help to be agile & flexible in order to focus on legitimate growth. With their 8 years of consistency in content, social engagement, automation, and organic growth they have been able to build a loyal customer base.
Take The Next Step on Your Growth Journey
Growth Marketers in the show focus mostly on one of the three big problems. Increasing the number of leads, reducing the customer acquisition cost, or improving the lead quality – that's why they are in growth in the first place. Reports from Gartner and real experience from the guests show that >70% of the buying journey is happening online.
The step-by-step Ebook guide below will help you to get started and analyze the digital buying journey on your website. Take this cheat sheet to accelerate revenue for your company. The buying process has changed, has your website experience?
Get The Buying Journey Guide
Read practical advice, best practices, and expert tips to help you become a master of your website's buying journey