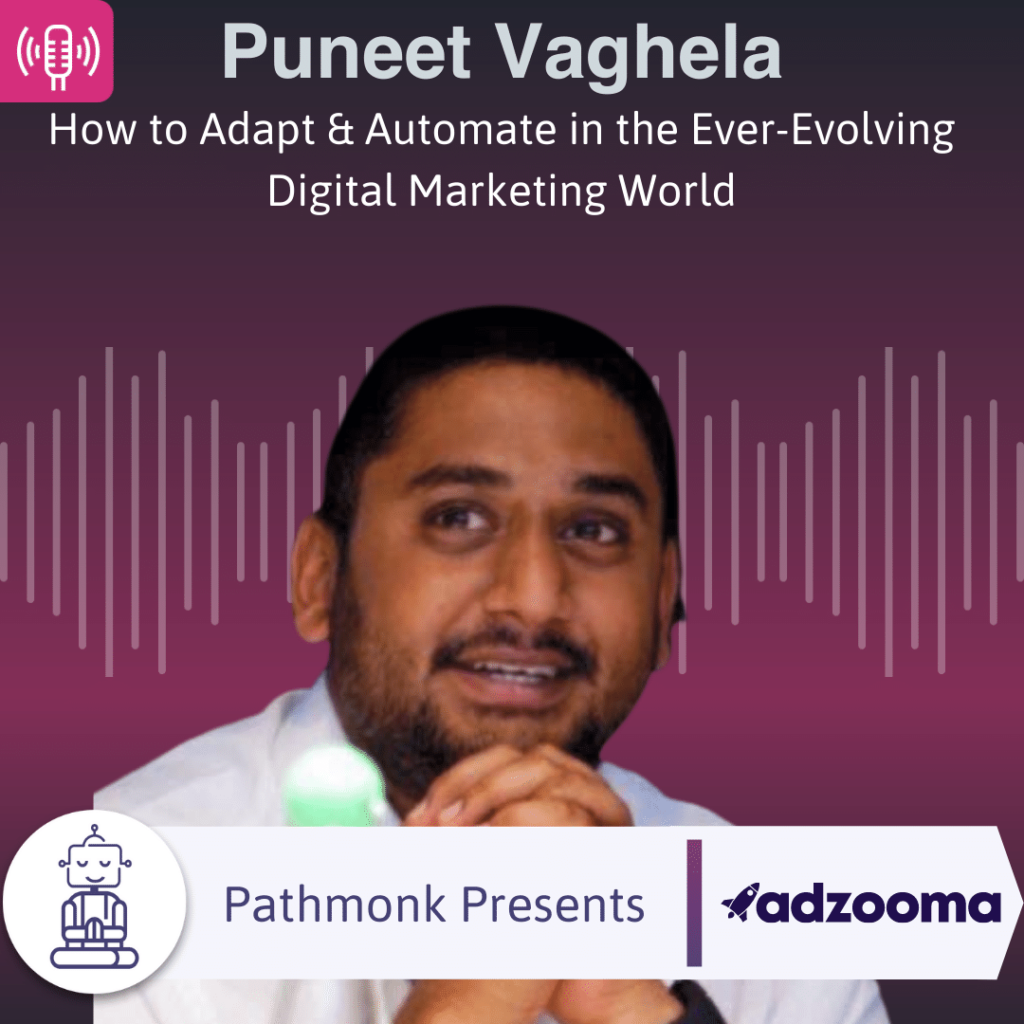 Digital marketing is the new norm and there are many varying pieces to the puzzle that always seems to change its picture. It's hard to remain sane and keep up to date in this world but on a mission to help automate the process is Adzooma, simplifying marketing. Adzooma is a platform that creates a digital marketing ecosystem that is affordable and accessible. The Head of Innovation, Puneet Vaghela joined us today to discuss Adzooma, their audience, their evolving website, and their shift to help support those adopting the online space.
Take The Next Step on Your Growth Journey
Growth Marketers in the show focus mostly on one of the three big problems. Increasing the number of leads, reducing the customer acquisition cost, or improving the lead quality – that's why they are in growth in the first place. Reports from Gartner and real experience from the guests show that >70% of the buying journey is happening online.
The step-by-step Ebook guide below will help you to get started and analyze the digital buying journey on your website. Take this cheat sheet to accelerate revenue for your company. The buying process has changed, has your website experience?
Get The Buying Journey Guide
Read practical advice, best practices, and expert tips to help you become a master of your website's buying journey