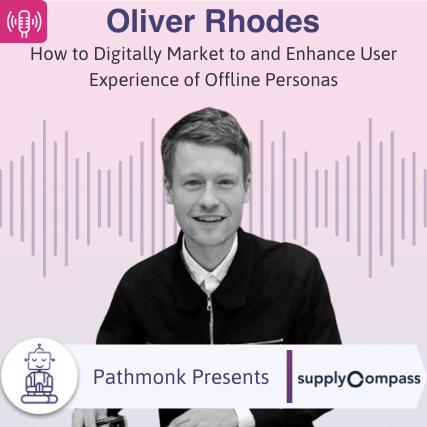 Brands are on the hunt to become more sustainable as people become more conscious consumers. Part of becoming more sustainable is collaborating with manufacturers and streamlining the supply chain process. SupplyCompass is a Sustainable Product Development and Delivery Software built for brands and manufacturers to work simpler and smarter, not harder. We welcomed the Head of Growth, Oliver Rhodes, who passionately dived into the conception of this company and its mission to create conscious, collective commerce. Oliver dives into his perspective on growth and he looks to streamline and enhance the user experience for their offline personas. Listen in!
Take The Next Step on Your Growth Journey
Growth Marketers in the show focus mostly on one of the three big problems. Increasing the number of leads, reducing the customer acquisition cost, or improving the lead quality – that's why they are in growth in the first place. Reports from Gartner and real experience from the guests show that >70% of the buying journey is happening online.
The step-by-step Ebook guide below will help you to get started and analyze the digital buying journey on your website. Take this cheat sheet to accelerate revenue for your company. The buying process has changed, has your website experience?
Get The Buying Journey Guide
Read practical advice, best practices, and expert tips to help you become a master of your website's buying journey