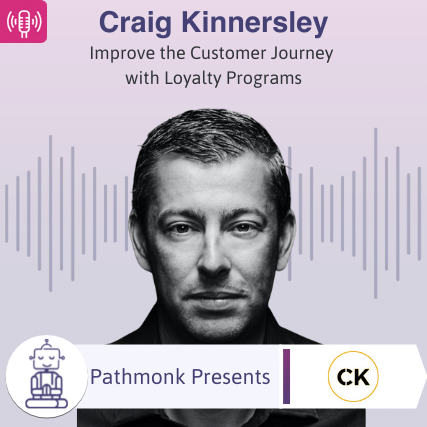 Introduction
In order to provide the best service, you should step into your customer's shoes. Understand the source of the problem and think about how your product or service will solve their problem or improve it. If your customer succeeds, you will. In the decision stage, customers have a profound understanding of specific offerings and need to decide on the one that best meets their needs. So how can you influence them at key-decision stages in their customer journey?
When consumers reach a decision at the moment of purchase, the marketer's work has just begun: the postpurchase experience shapes their opinion, so the customer journey never ends. In this competitive and complex world, a successful loyalty program can keep customers invested, engaged, active, and likely to return.
A loyalty revenue expert, Craig Kinnersley, joined us today to discuss his expertise and offer his advice in the loyalty and marketing worlds. Craig is the founder and CEO of NicheMoves, an advisory business that works with CEOs and CMOs to re-invent, re-imagine and re-invigorate loyalty programs. As a renowned loyalty marketing innovator, strategy consultant, and technology pioneer you'll want to have a listen.
Take The Next Step on Your Growth Journey
Growth Marketers in the show focus mostly on one of the three big problems. Increasing the number of leads, reducing the customer acquisition cost, or improving the lead quality – that's why they are in growth in the first place. Reports from Gartner and real experience from the guests show that >70% of the buying journey is happening online.
The step-by-step Ebook guide below will help you to get started and analyze the digital buying journey on your website. Take this cheat sheet to accelerate revenue for your company. The buying process has changed, has your website experience?
Get The Buying Journey Guide
Read practical advice, best practices, and expert tips to help you become a master of your website's buying journey