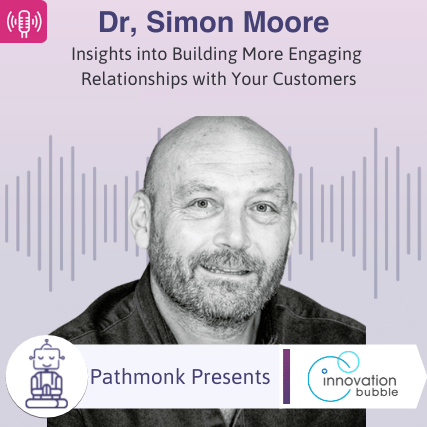 There is no doubt that the human mind is complex as scientists and doctors still work to understand it today. This makes, marketing professionals' lives just a little bit more challenging. Working to help you understand the psychology behind buying is the team at Innovationbubble. They are a new type of behavioral strategy agency, helping organizations have better, happier, more engaging relationships with their customers and employees. The CEO and Chartered Psychologist, Dr. Simon Moore joined us to offer insights into how they serve businesses and work to create more engagement, impact, and differentiate their clients with their industries. With his years of experience and expertise in psychology, he can offer our listeners great tips to successfully build more meaningful, long-lasting, and engaging relationships.
Take The Next Step on Your Growth Journey
Growth Marketers in the show focus mostly on one of the three big problems. Increasing the number of leads, reducing the customer acquisition cost, or improving the lead quality – that's why they are in growth in the first place. Reports from Gartner and real experience from the guests show that >70% of the buying journey is happening online.
The step-by-step Ebook guide below will help you to get started and analyze the digital buying journey on your website. Take this cheat sheet to accelerate revenue for your company. The buying process has changed, has your website experience?
Get The Buying Journey Guide
Read practical advice, best practices, and expert tips to help you become a master of your website's buying journey