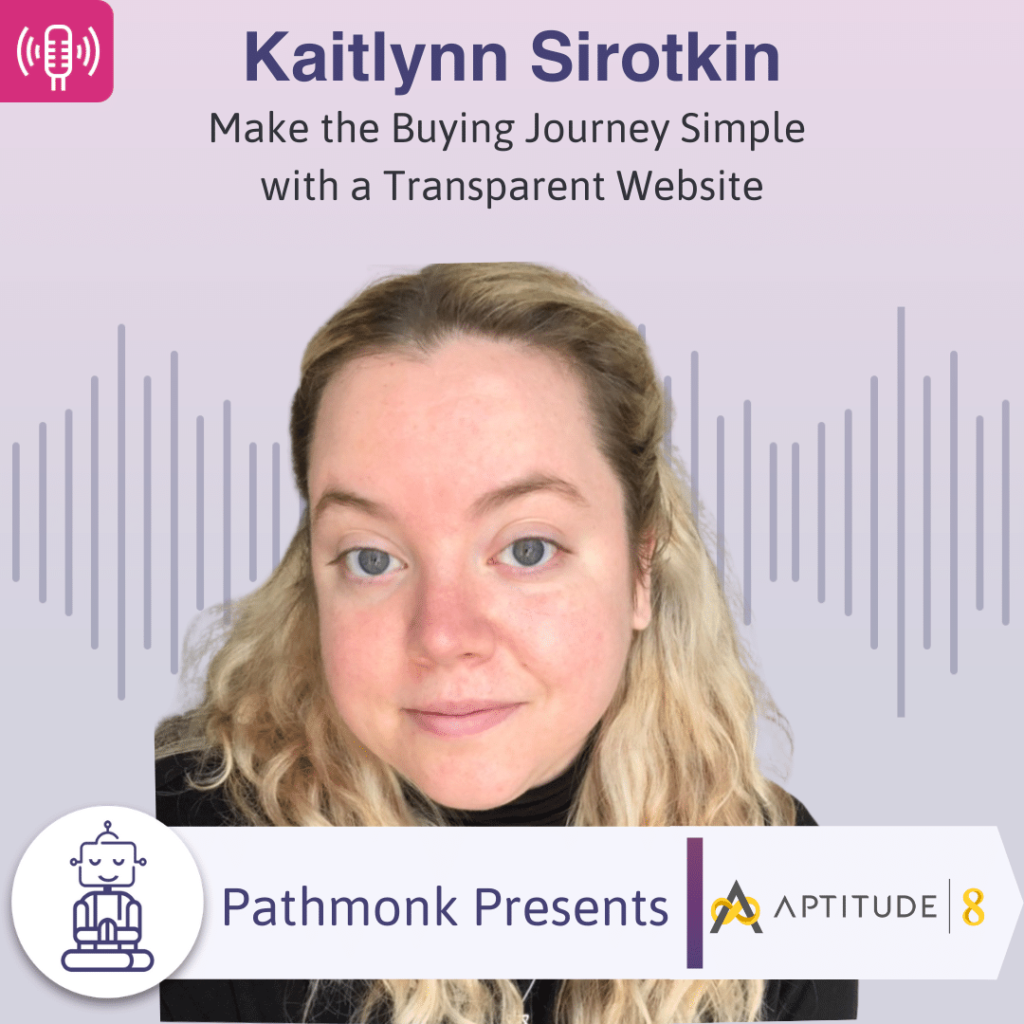 Nobody likes secrets and your buyers certainly don't enjoy vague wording and no sign of pricing. The Director of Growth and Partnerships, Kaitlynn Sirotkin, at Aptitude 8 has witnessed an increase in leads and conversions with their transparent website that is simple and frictionless. Aptitude 8 helps companies make their business process and the technology used to deliver to their competitive advantage. It is made up of practitioners with a deep understanding of the tools, technical acumen, best practices, and cutting-edge strategies in their field.
Take The Next Step on Your Growth Journey
Growth Marketers in the show focus mostly on one of the three big problems. Increasing the number of leads, reducing the customer acquisition cost, or improving the lead quality – that's why they are in growth in the first place. Reports from Gartner and real experience from the guests show that >70% of the buying journey is happening online.
The step-by-step Ebook guide below will help you to get started and analyze the digital buying journey on your website. Take this cheat sheet to accelerate revenue for your company. The buying process has changed, has your website experience?
Get The Buying Journey Guide
Read practical advice, best practices, and expert tips to help you become a master of your website's buying journey